4 Best Vegan-Friendly US Airport Terminals

Fodor's
30/04/2014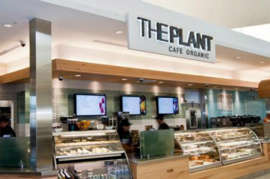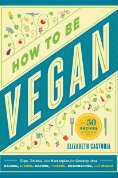 When it comes to air travel, Elizabeth Castoria has all sorts of tricks for those who don't eat meat or dairy products. A vegan for about 15 years, Castoria knows what in-flight meals to order (the vegetarian kosher meal is usually the tastiest, she finds) and what snacks to bring along for the ride (she favors salads with kale and other flavorful greens that don't require extra dressing). Castoria, author of How To Be Vegan, says there's been a lot of trial and error over the years. She remembers a flight from Albuquerque when she tried to bring a container of her favorite local dish, mashed potatoes with green chilies, through the security checkpoint. The staff took one look and sternly announced that the rules banned anything that was "spreadable."
"These potatoes are the stuff of life—they're so good," Castoria says, laughing. "I wasn't going to let them go to waste. So I ate them right there."
When it comes to airport terminals, Castoria says she remembers not so long ago when her only option was a "condiment sandwich," and that upon discovering the occasional vegetarian option at an airport fast-food eatery, it was often bread "slathered with butter."  But those days are quickly coming to an end, as the range of options for vegans has exploded in the past several years. Airports routinely offer such globe-trotting cuisines as Japanese (try the cucumber rolls) and Mexican (burritos are a great go-to meal in many terminals). And with many coffee shops now offering soy milk, or occasionally almond milk, indulging in a vegan latte has never been easier.
While vegan options have become more plentiful, these top terminals are ideal places to find savory soups, interesting salads, and even adventurous entrees tucked away at some of the country's largest airports.
The cream of the crop, according to Castoria, is LAX. Along with restaurants offering a wide array of tempting treats, LAX has an honest-to-goodness vegan restaurant. In Terminal 4, you'll find an outpost of Real Food Daily, the "organic, plant-based" eatery that also has branches in West Hollywood, Pasadena, and Santa Monica.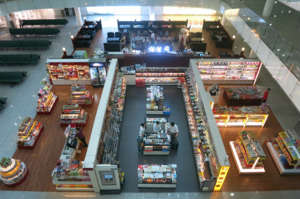 The country's most eco-friendly airport terminal, SFO's Terminal 2, is home to a vegetarian eatery called The Plant Café. Castoria says that friends arriving or departing in other terminals make the trek here for specialties such as the signature burgers made with mushrooms, beets, bulgur wheat, and other flavorful ingredients.
When she's suffering through a layover at Chicago's ORD, Castoria eases the pain with a trip to Burrito Beach, a Mexican eatery that prides itself on serving only the freshest ingredients. It does offer options for carnivores, but look for one of the clearly marked vegetarian options. One favorite is the tortilla stuffed with peppers, onions, zucchini, and squash.
Just outside New York City, EWR gets a clean bill of health from Physicians Committee for Responsible Medicine, which for the past several years has consistently ranked it among the healthiest airports in the U.S. Castoria loves picking up some "tasty vegan dumplings, wrapped up and ready to go" at Cibo Express Gourmet Market. Several other eateries offer healthy options such as veggie wraps.