Facebook stalking and patriotic singalongs: The weird and wonderful services you could find on your next flight

The Independent
15/11/2016
From bikini-clad staff to 'Cuddle Class' seats for two, airlines are nothing if not inventive.
Air New Zealand's cuddle class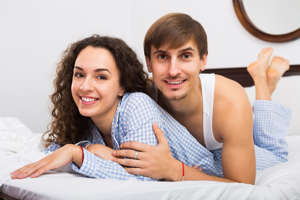 Couples - or very close friends - flying between New Zealand and Los Angeles can cosy up in Air New Zealand's "Cuddle Class". For an extra fee (around the cost of a whole extra ticket), you and your significant other can bag the seat between you, and fold the whole row out into a couch/bed to cosy up on. Not one for those with a fear of PDA.
VietJet's bikini-clad staff
Since its launch in 2012 the budget airline has stirred up much controversy thanks to its unorthodox in-flight entertainment. Flight attendants dressed in red and yellow bikinis saunter up and down the aisle, sometimes handing out presents to children. This Trump-esque vision of an airline has actually proven very popular; with the CEO featured in this year's Forbes World's 100 Most Powerful Women list.
Singapore Airlines' postcards from the sky
Not many of us still write postcards home, but if you are that way inclined, why wait until you've reached you destination to send one? Travellers on Singapore Airlines can write theirs from the sky and they will be posted off for you once the plane lands.
Patriotic wailing on North Korea's Air Koryo
Flight attendants singing patriotic songs and delivering propaganda speeches hailing their leader – what's not to like? The airline is consistently ranked as one of the world's worst, but it's probably best to save your criticism until you get home.
KLM's Meet and Seat
Technically this one isn't in-flight, but it does affect the onboard experience. The Meet and Seat service allows you to view other passengers' Facebook or LinkedIn profile details and have a nosey at where they're sitting before take-off. This means you can change to sit next to someone whose profile you find interesting – or move away from someone who you don't like the look of. Those who worry the system may attract opportunist weirdos will be pleased to find out that sharing details is optional.