Seven of the most amazing hotel amenities in the world

U.S. News & World Report
11/09/2015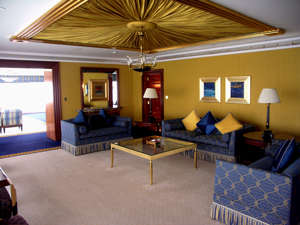 © AP Photo/ Jenni Sohn One of the many sitting areas in the three-bedroom suite of Burj Al Arab. Aside from location, one of the most important factors travellers weigh when choosing a hotel is its amenities. The modern globetrotter expects more than a complimentary bottle of water and a decent pool. And properties around the world are taking note, outdoing one another to offer the most lavish amenity. From gold iPads to indigenous cultural ceremonies, these seven hotels are raising the bar when it comes to creating an amazing vacation experience through some truly unique amenities.
1. Gold iPad
Burj Al Arab Jumeirah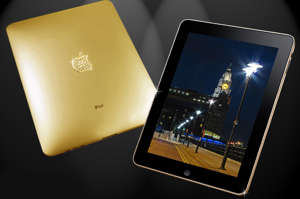 © REX/NTI Media Ltd A 22 carat gold plated Apple iPad encrusted with 53 diamonds. Burj Al Arab Jumeirah offers every guest a 24-carat gold iPad for use during their stay. Located on the southeast coast of the Persian Gulf, Burj Al Arab Jumeirah is an ideal place to get a taste of the over-the-top luxury Dubai is famous for. While plenty of hotels offer in-room iPads these days, Burj Al Arab Jumeirah steps it up a notch by offering every guest a 24-carat gold iPad for use during their stay. The iPad serves as a virtual concierge and allows travellers to access hotel services, detailed descriptions of the property's restaurant options, a spa menu, and butler and housekeeping services at the swipe of a touchscreen.
2. Welcome smoking ceremony
Pretty Beach House
Perched on the unspoiled land of the Bouddi Peninsula in New South Wales, Australia, sits Pretty Beach House. The hotel is situated in the culturally fascinating Bouddi National Park, which is home to many Aboriginal sites, rock shelters adorned with engravings and Aboriginal art, and other archaeological wonders. It is out of respect for the sacred ground that Pretty Beach House offers new guests the chance to witness a night-time welcome smoking ceremony performed by Aboriginal elders around a crackling fire.
3. Private yacht

Relais Villa del Golfo & Spa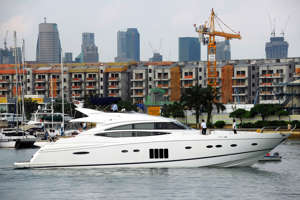 © Munshi Ahmed/Bloomberg A private yacht. Situated in the middle of the Mediterranean Sea on the island of Sardinia, Relais Villa del Golfo & Spa is surrounded by some of the most crystal clear water on the planet. The sea reigns supreme in Sardinia, and in Costa Smeralda, the island's naturally windy climate makes it ideal for sailing. Make the most of the property's dazzling location when you take the hotel's private yacht, BonAria, out for a spin. No need to be a master sailor: use of the yacht also includes a skipper and hostess, plus drinks, a tour and dinner.
4. Spa and detox therapies
Brenners Park-Hotel & Spa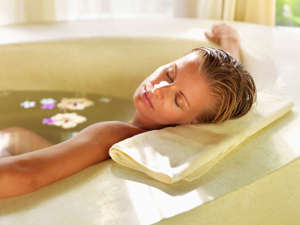 © Yuri Arcurs/Tetra Images/Corbis Surrounded by the fresh air and beauty of the mysterious Black Forest in Baden-Baden, Germany, sits the Brenners Park-Hotel & Spa. This luxury hotel is located in one of the world's top spa towns, and, undoubtedly, one of the most amazing amenities has to be its world-renowned medical care. The hotel employs a team of certified professionals and doctors who use the most up-to-date diagnostic techniques to determine your specific health requirements. You can choose from a check-up, naturopathic diagnostics and therapy, nutritional coaching, ophthalmologist services, aesthetic dentistry, OBG-YN services and even personalized physiotherapy.
5. Luxury kids program

The Old Course Hotel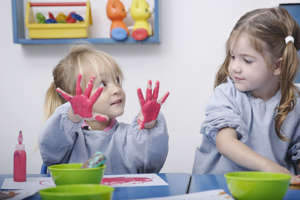 © OJO Images/REX The Old Course Hotel, Golf Resort & Spa rests on the oldest course in the world in the Fife region of Scotland, considered by many to be the "home of golf." Though the rolling greens are the main draw here, the hotel doesn't forget about its youngest guests. While Dad is teeing off and Mom is pampering herself at the property's Kohler Waters Spa, children can take advantage of the luxury kids program. Upon arrival, kids are treated to a welcome pack with colouring books and crayons, a welcome gift, a fully stocked toy box, games, age-appropriate books, plush mini robes and slippers, and a massaging cot. Aside from the added amenities, the program is also packed with activities like a treasure hunt, golf lessons on the world-famous course and visits to nearby attractions. Children can also expect VIP meals, chef-made snacks and complimentary "mocktails."
6. Lexus cars

Cavallo Point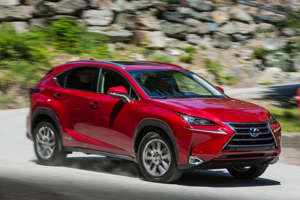 © AP Photo/Toyota, David Dewhurst Photography Lexus NX 300H SUV. Perched at the foot of the Golden Gate Bridge, Cavallo Point boasts unparalleled views of the San Francisco Bay. The hotel borrows its name from a bit of San Francisco history: Wild horses once roamed here, and caballo is the Spanish word for "horse." Early California settlers started using "cavallo," as the pronunciation of "b" and "v" in Spanish are very close, and the name took hold. Roam San Fran as the wild horses once did in one of the hotel's Lexus cars, available for hotel guests to use as they like, for test driving and to explore the bay area.
7. Department of Romance
Las Ventanas al Paraíso
Do you need a little help in the romance department? Las Ventanas al Paraiso literally has a Department of Romance that specializes in ensuring every guest's "romantic dream comes true." Hotel staff can help with everything from elaborate wedding proposals to crafting the perfect love letter. Looking for a horse and a band to serenade you? They've got that, too. Plus, its "Men in White" program will turn any gentleman into an impressive five-star Chef for a night.
More from U.S. News & World Report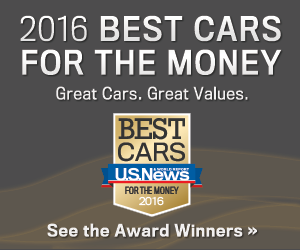 U.S. News & World Report