The grand interiors of Mona Lisa's Villa

Photos
25/04/2016
The 16th-century villa, where Leonardo da Vinci painted the famous Mona Lisa between 1503 and 1506, is put on sale for the first time in 50 years for US $23 million ($AUD 29m)
The mansion sits over an area of 66 acres and includes an 18th-century chapel and 750-square foot pool. The three-storied building features eight bedrooms, 11 bathrooms, two kitchens, a library, a fitness room and a basement.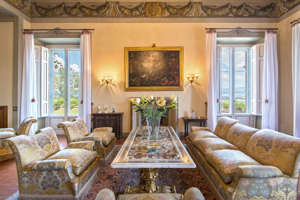 © Fabio Mazzoni/Ropi/ZUMA Press/Newscom

The complex was owned by silk merchant Francesco del Giocondo — the husband of Lisa Gherardini, who most scholars believe to be the subject of the portrait — from 1498 to 1517. It is believed that during this time, del Giocondo commissioned a portrait of his wife.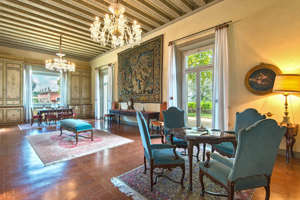 The firm that's handling the sale said "There are no documents to prove that (Lisa) lived in the villa, but there is no doubt that it was owned by her husband's family at the time that the Mona Lisa was painted."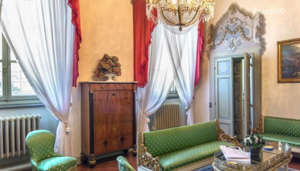 © Buzz60

Archaeologists are trying to find remains of Lisa Gherardini so that they can reconstruct her face and decide if she was indeed the model of the famous painting.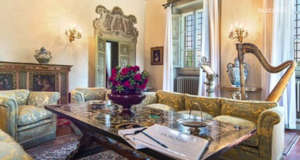 © Buzz60

The complex was last sold by the Antinoris, an affluent Italian wine-making family, in the 1960s to an unidentified owner.