What the boom in hard-sided luggage says about modern travellers

The Independent
26/11/2016
Luggage has got smart. The latest suitcases on the market can be locked via your smartphone, have in-built tracking devices and even weigh themselves, so no more awkwardly trying to balance yours on your bathroom scales.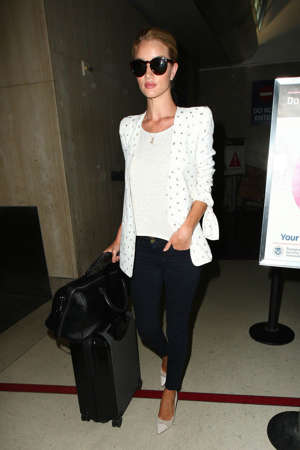 But that's not the only way our travel bags are changing - hard-sided luggage is becoming more and more popular.
In the five years from 2010 to 2015, hard-sided luggage's share of the market more than doubled, according to the Travel Goods Association.
And it's not just because people think they'll have more chance of keeping out bed-bugs with a hard case.
No, it's been suggested that the rise of hard-sided suitcases reflects a decline in civility.
As no-frills, budget airlines become increasingly popular, more and more of us are travelling with just hand luggage, squeezing as much as we possibly can into our little bags. And hard-sided luggage makes it easier for us to do that.
"It's a way for passengers to mark their space and get as much of it as possible when it comes to coveted overhead bin storage," etiquette expert April Masini told the Washington Post.
So it seems friendliness and manners are going out the window when it comes to our sky-high behaviour.
According to the International Air Transport Association, in-flight arguments and air-rage incidents are on the rise, with more and more turning violent.
One of the biggest sticking points? Hand-luggage, the main issue being to do with space in the overhead compartments.
Don't you hate it when you decide not to pay the extortionate fee to check-in a large suitcase, but because you're one of the last to board the plane, your bag has to be checked into the hold because everyone's already taken up all the overhead storage space? It's undeniably an annoyance.
"Hard-sided luggage comes across as unyielding, more powerful," says Diane Gottsman, founder of the Protocol School of Texas. And in the battlefield that is the aeroplane, it's every man for himself.