Evora GT430 Fastest Lotus Ever

Wheels.ca
2017-09-12
Lotus has introduced an expanded Evora GT430 line-up designed to appeal to a wider range of customers who want the ultimate in high performance sports cars.
The new Evora GT430 range now includes two body options and a choice of manual or automatic transmission.
Joining the recently announced Evora GT430 is the Evora GT430 Sport, a new member of the family that carries the same phenomenal firepower and sculptured body-style but without the additional downforce-creating aerodynamic elements.
Both models are powered by the same 3.5-litre V6 supercharged and charge cooled engine, producing 430 hp. Without the aerodynamic elements, the Evora GT430 Sport weighs 10 kg less at 1248 kg (dry), bringing the power-to-weight ratio to 345 hp/tonne and the top speed to 196 mph (315 km/h) making it the fastest Lotus production car ever.
The Evora GT430 is differentiated from the Evora GT430 Sport through the inclusion of motorsport derived aerodynamics provided by a carbon fibre splitter, a large, profiled carbon wing and louvers on top of each front wheel arch which reduce pressure within the front wheel arches together with wider wheels and tires.
Boasting a high specification, the new Evora GT430 range includes, as standard, Ohlins TTX two-way adjustable dampers, J-grooved and ventilated brake discs – paired with AP Racing four-piston calipers all round, a Torsen-type limited slip differential (LSD) and an adjustable traction control system.
The new Evora GT430 Sport makes full use of carbon fibre to help hit its low kerb weight.
This means that standard components include full carbon front and rear bumpers, front access panel, roof panel, rear quarter panels as well as a one-piece louvered tailgate with integrated spoiler.
Follow Wheels.ca on Facebook Instagram #wheelsca Twitter
The post Evora GT430 Fastest Lotus Ever appeared first on WHEELS.ca.
Get the latest Wheels.ca car reviews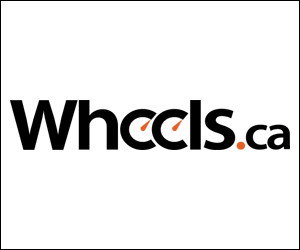 Wheels.ca