Lexus Electrified Sport Concept Will Debut In US At The Quail

motor1.com
2022-08-15
© Motor1.com Lexus Electrified Sport Sketch scaled
Lexus will also show the 2023 RX 500h F SPORT Performance and a modified IS 500 during Monterey Car Week.
The Lexus Electrified Sport concept will debut in the United States during Monterey Car Week, specifically at The Quail and the Pebble Beach Golf Links. The 2023 RX 500h F SPORT Performance will also be there, and visitors will be able to check out the modified IS 500 from Hiraku Co. from the 2021 SEMA Show.
Journalists will be able to get a preview of the Lexus Electrified Sport on August 18 during a presentation by CALTY Design Research President Kevin Hunter. Then, the public will get to see it at The Quail, A Motorsports Gathering, on August 19. Vice President of Lexus Marketing Vinay Shahani and racing driver Townsend Bell will discuss the sporty EV there. Later, the car will be on display at Pebble Beach's third fairway.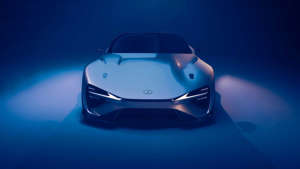 Source: Lexus