Buy this, not that!

By John LeBlanc for MSN Autos
of Microsoft IES
|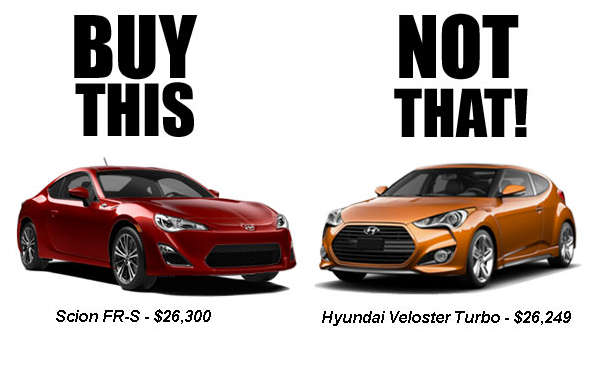 Smart swaps that deliver more for less
Let's face it: Car shopping is confusing. With so many makes and models on the market, it's easy to find something you think might be the perfect fit, only to discover you've overlooked a different vehicle that does the same job better, for the same, or even less money!To help you separate the wheat from the chaff on your journey through autodom, we've done the legwork and selected popular cars, trucks and crossovers, and offer superior choices. Flip through the gallery to discover our 10 smarter switches.
© Photo: Scion, Hyundai