If Formula One made fighter planes...

By CJ Hubbard for MSN Autos
of Microsoft IES
|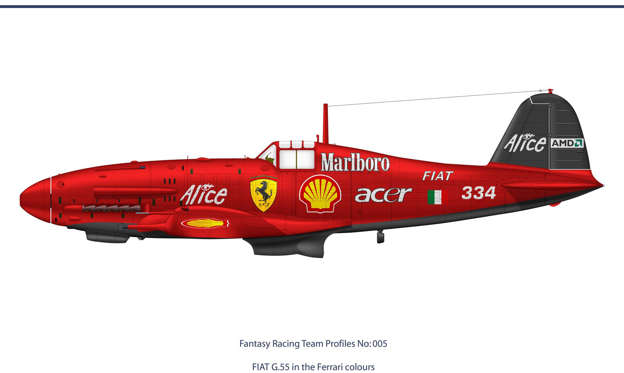 Fighter planes in racing car colours: Fiat G.55 Ferrari
Well, here's something a little bit different – classic fighter planes reimagined with classic racing liveries. Many of these you'll recognise from Formula One, making these beautiful illustrations the perfect way to kick off the runup to the start of the 2014 Formula One season, which began on March 15 in Melbourne, Australia.The man behind this "Fantasy Racing" magic is Bill Dady, and you can see more of his awesome work on the Clavework Graphics website. The example above is a Fiat G.55, dating from around 1943, finished in Ferrari Formula One livery from the Michael Schumacher era (circa 2007). And there are plenty more where that came from.
© Clavework Graphics