Which family car will the Duke and Duchess of Cambridge drive?

By Steve Walker for MSN Autos
of Microsoft IES
|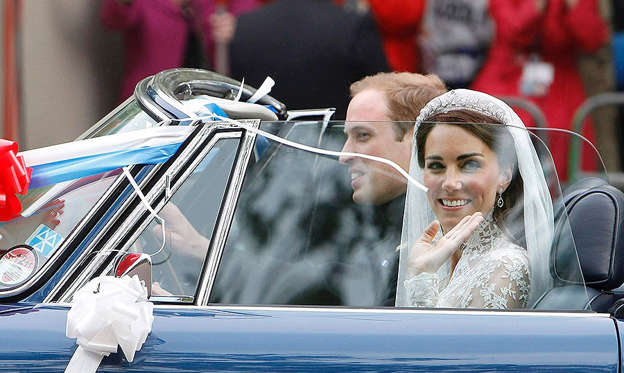 Pick a family car for William, Kate and their little prince or princess
Sometime soon, the Duke and Duchess of Cambridge will face the realization that confronts so many new parents today. They'll emerge from the hospital clutching their tiny bundle of joy, stare across the car parking lot and the reality will hit them  -- they're going to need a bigger car!Suddenly Wills and Kate's daily life will be complicated by more baby paraphernalia than their army of nannies, butlers and police protection officers can hope to cram into an Aston Martin coupe. They'll need a car that can cope but which one? Fortunately our monarch-in-waiting and his wife have a huge depth of automotive experience to fall back on. Over the years they've sampled a huge range of vehicles that should make choosing the perfect family car as easy a ordering your footman to change a diaper. In this gallery we're looking back at the cars the Duke and Duchess have experienced down the years and hazarding a guess at the new family cars these models might lead them to choose. We've rated each model for its suitability and the likelihood it will be the next royal runabout.  
© Reuters