You can't park there!

By MSN Autos
of Microsoft IES
|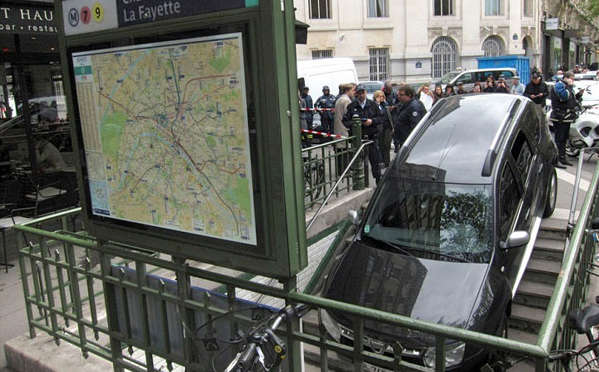 The strangest, wildest and craziest parking efforts
You would forgive Parisian passersby from rubbing their eyes late last month. In the heart of the French city, one confused driver mistook a subway sign for the entrance to a parking garage, roaring his Dacia Duster right down a flight of stairs. With his front wheels seven steps down into the Chaussée d'Antin-La Fayette metro station, the 26-year-old had no choice but to shut the car down and park.Certainly, this wasn't your typical park job, but it was the latest in a world where conventional car storage is not for everyone. From waterlogged wheels to Smart car snafus, here's a collection of some of the wildest parking efforts MSN has seen.Bing: What's the fine for parking in a handicap spot?
© Photo: Reuters