7 Ways You can Save Money on Car Insurance if You are Under 25

Unhaggle
2016-04-26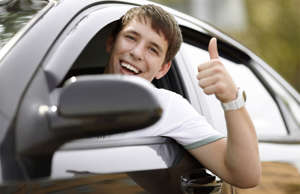 Aside from gas, one of the biggest expenses when it comes to owning a vehicle is insurance. If you are under 25, it will cost you a hefty amount of money – and yet it is required by law. With a bit of research and the right precautions, however, there are ways to make the cost of car insurance a little more bearable. 
Drive Safe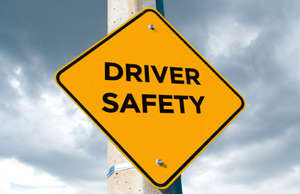 One of the simplest and arguably most obvious ways of lowering your insurance rates is by becoming a safe driver.
Always pay attention to your speed and refrain from driving under the influence of alcohol or drugs. Sure, following the speed limits may seem "lame" or "uncool," but remember that your insurance rates go up for every speeding ticket you get.
But, if there's one thing worse than a speeding ticket, it's a conviction for drinking and driving, which will ensure that no major carrier will let you purchase their insurance for at least three years. Instead, you will have to rely on secondary market companies, which may increase your premium by 100 per cent or more.
Take Driving Lessons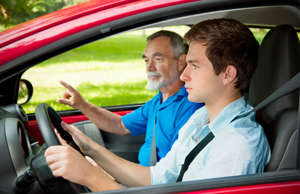 Another sure-fire way of becoming a safer driver is by taking driving lessons from an accredited driving institution. If you don't yet have your driving license, then be sure to enlist in a driving school. Not only will it help you pass your driving tests, but will lower your insurance rates as well.
Even if you already have a driving license, you may still be a bit "green" when it comes to driving, so taking a few additional courses wouldn't hurt. Young Drivers, BMW Driver Training and many other similar organizations offer driving lessons to people who already own a driver's license. Those lessons will cost you money, but this may actually save you money in the long run.
Do Well in School
Having good grades can have many positive impacts, even when it comes to auto insurance! For example, State Farm rewards students who are younger than 25 and have good grades in certain areas (grade average of B or higher) with a discount of up to 25%.
Add a Second Driver to Your Policy
Another trick that can work when it comes to lowering insurance rates is adding a second driver to your policy. Even if the person added doesn't drive often, their presence can lower the average risk and in some cases even reduce the premium. Adding anyone who is in a lower risk category will allow you to get decent savings, but drivers with a good driving record are definitely your best bet. As a rule of thumb, middle-aged drivers are considered to be the safest due to their experience.
However, there is a right way of adding someone to your policy and there is a wrong way. If you own a vehicle, then you shouldn't put anyone else but yourself as the main driver, because it's illegal – even if the intended main driver is your parent. Some parents may suggest this route without knowing the consequences, but going down this road can cancel the insurance and even lead to legal action against you.
Use a Multi-Car Policy If Possible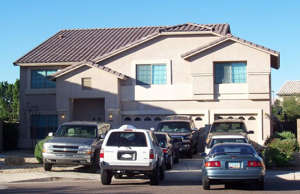 If there are several vehicles circulating between family members or friends in your household, you may get a discount of up to 10 per cent if you insure them all together. Usually owning several vehicles gets you such a discount by default. In fact, the only time this may not work is when one of the vehicles on the policy is not in use.
Consider the Type of Car You are Driving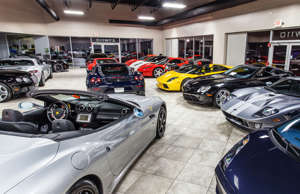 Be sure to pay attention to what you're driving – because the make and model of your vehicle can have a huge impact on your insurance rates as well.
Expensive high-horsepower vehicles tend to raise insurance rates the most – as do vehicles that cost a hefty amount to repair. Since sporty cars are both fast and expensive, they also cost plenty of money to insure. On top of that, when in the hands of young drivers, they tend to crash often, which affects insurance too.
Size is another factor that insurance companies look at. The common belief is that smaller cars cost less to insure because they are more nimble and therefore less likely to experience a crash. Statistically, however, smaller cars crash more often because they tend to be driven faster. This means that larger vehicles are actually cost less to insure. In fact, according to Brankrate, the full-sized family sedan is one of the cheapest vehicles in this regard. We're certainly not saying that you should get a sedan, but size does matter.
Install an Anti-Theft Device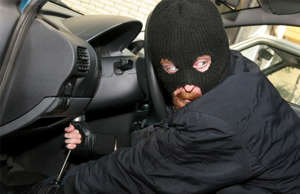 Car theft can increase your insurance rates as well, so it might be a good idea to install an anti-theft device in your vehicle. Some insurance companies recognize that a vehicle is less likely to be stolen if you have such a piece of tech onboard and may offer you an alarm or anti-theft discount. Plenty of automotive retail locations sell them, so it shouldn't be too difficult for you to obtain one. For instance, Canadian Tire offers several anti-theft devices for a relatively low price.