9 Reasons to Choose Leasing Over Financing

Unhaggle
2015-11-02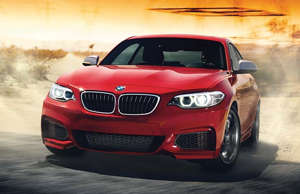 You are shopping for a new car. You've done your research and you know what make and model you want. Now it's time to figure out how you're going to pay for it. Dealerships offer various payment options and each comes with its advantages and disadvantages. Most car shoppers opt for financing, but it's not always the best selection. Here are nine reasons why leasing might be better than financing in the long run.
Reason #1: Smaller Monthly Payments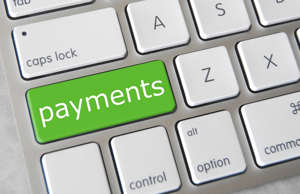 One of the biggest reasons to choose leasing over financing is that it makes your monthly payments significantly lower. With a lease, you are only paying a portion of the vehicle's total value – what it's estimated to lose while in your possession. So, if over the course of three years the car you are leasing is expected to depreciate 56 per cent, then that's the amount you will cover in your monthly payments. To have a better idea of what your monthly payments might be, check out this monthly payment calculator.
Reason #2: Shorter Terms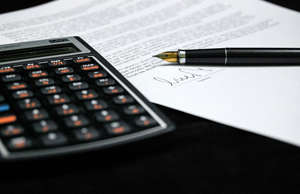 Leasing terms are generally shorter than financing terms, lasting only 36 to 48 months on average – compared to 60-month terms when financing. As a result, you are not stuck with a particular vehicle for a protracted period of time, which gives you the opportunity to sign up for a new car on a regular basis.
Reason #3: Opportunity to Drive More Vehicles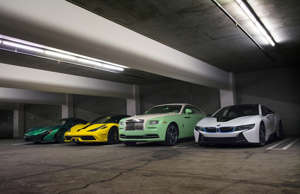 Thanks to smaller monthly payments and shorter terms, you can try out a much wider variety of vehicles. For instance, if a vehicle you chose to lease somehow loses its appeal, you won't have to wait long to replace it. Furthermore, leasing can make some of the more expensive vehicles more affordable, giving you a chance to experience a little bit of luxury (if that's what you are after).
Reason #4: Access to the Latest Technology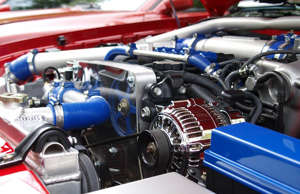 By taking on a lease term, you have more opportunities to try out the latest in-car technology. With technology advancing at a rapid pace, manufacturers try to stay competitive by constantly adding the newest gadgets and safety features. By switching to a new vehicle every three years or so, you will always have access to the latest technology available.
Reason #5: Option to Purchase the Car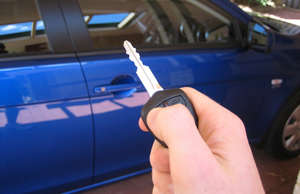 At the end of your lease agreement, you also have the option to purchase the car. This is perfect for someone who is interested in a specific vehicle, but wants to test it out before committing to a purchase. When leasing, you can take your time testing the car and purchase it only if you are certain that it is for you.
Reason #6: No Hassle of Selling Your Car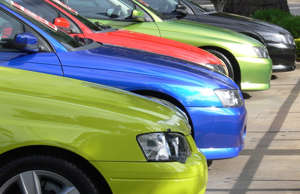 By choosing leasing over financing, you also avoid the hassle of selling the car later on. Selling a vehicle requires a lot of time and effort, and it doesn't always guarantee a fair return. With leasing, you just hand over the keys at the end of your term and you are done.
Reason #7: No Risk of Negative Equity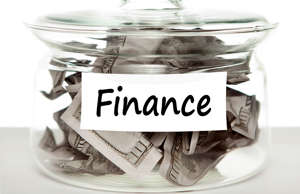 When financing a vehicle, you may experience something called negative equity, which is when the debt on your car is greater than the car's worth. This is particularly bothersome if you wish to trade in your vehicle before the loan is through since the dealer may require you to pay off the amount before letting you purchase another vehicle. If you choose leasing, you won't have to deal with this problem.
Reason #8: Lower Maintenance/Repair Costs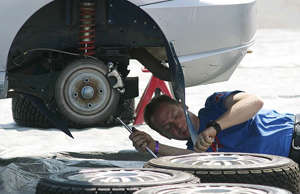 By continuously switching to a new vehicle at the end of each lease, you remain covered under the manufacturer warranty at all times (warranties usually last three years minimum). This allows car owners to keep their maintenance and repair expenses low. Additionally, if you use a leased car for business purposes, there is a good chance you'd be able to deduct a portion of the repair and maintenance payments when doing your taxes.
Reason #9: Fuel Savings
If you can keep your mileage at a relatively reasonable level, then leasing may be a better option than you think. The average lease covers around 16,000 to 25,000 kilometres per year, which may force you to make fewer unnecessary trips and let you save money on fuel. If you want to add more kilometres to your limit, some dealers are willing to do so. Keep in mind, however, that going over the limit without negotiating with the dealer first can be very expensive.