Mariah Carey's representative blasts planned lawsuit as 'frivolous and baseless'

Cover Media
2018-04-17
Mariah Carey is vowing to "vigorously" defend herself against her former manager's "frivolous" sexual harassment lawsuit.
Stella Bulochnikov worked with the Hero hitmaker for several years and appeared on her reality show Mariah's World last year (17), shortly before the pair parted ways, and on Friday (13Apr18), the manager fired off legal papers indicating she is going to sue Mariah for alleged violations of the U.S. Civil Rights Act, the Fair Employment and Housing Act, and breach of contract.
And now details about her complaint have surfaced - according to The Blast, Stella claims Mariah is a "train wreck" who is "addicted to alcohol, prescription pills, and marijuana". She also alleges the superstar singer owes her millions of dollars in unpaid commissions and revenue from projects they had in the works.
Stella's lawyer, Pierce O'Donnell, insists if Mariah does not settle, he will launch a "blockbuster expose lawsuit", alleging that Mariah is struggling with a series of issues because she refuses to take her medication for her bipolar disorder, which she recently revealed she was diagnosed with in 2001.
Also see: Celebrities who have spoken out about mental health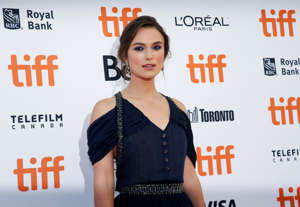 O'Donnell also claims the singer was "stoned out of her mind" during her disastrous 2016 performance at Dick Clark's New Year's Rockin' Eve, when she gave up singing - citing sound problems - and awkwardly danced onstage live during the annual Time's Square broadcast.
"Stella pled with Mariah to get sober and she refused," the attorney says. "Stella then became her constant guardian and protector."
According to TMZ, Stella also alleges she was sexually harassed by Mariah, who constantly walked around naked in front of her. She also alleges Mariah did acts that were sexual in nature around Stella.
A representative for Mariah tells the website Mariah will fight any lawsuit.
"If this frivolous and baseless claim is filed, we will defend against it vigorously and successfully," the rep says.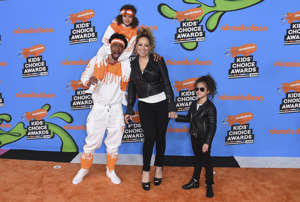 Also See: Mariah Carey over the years (Provided by Photo Services)