Mel B avoids trial by settling with estranged husband and former nanny

Evening Standard
2017-11-14
Video provided by Wochit
Former Spice Girl Mel B has settled domestic violence cases against her estranged husband and her former nanny.
Mel B, real name Melanie Brown, decided to settle last minute avoiding a damaging trial.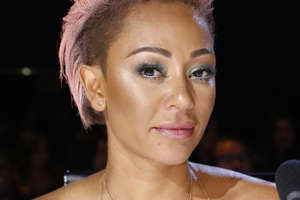 © Getty Images Mel B. Ms Brown accused Stephen Belafonte of subjecting her to years of mental and physical abuse and said that he and their former nanny, Lorraine Gilles, were plotting to release explicit videos of her.
The America's Got Talent judge filed for a restraining order against the nanny and Mr Belafonte at the same time as she filed for a divorce citing "irreconcilable differences" in March this year.
A domestic violence trial was set to go ahead which would have involved intimate videos of the singer being shown in court.
However, on Monday the judge informed the court that Miss Brown had agreed to a settlement with Mr Belafonte and Miss Gilles and that the case had been resolved and that the restraining orders had been lifted.
Also see: How the Spice Girls' lives have changed (Provided by Wonderwall)
A settlement was reached between the couple last week and between Miss Brown and Miss Gilles over the weekend.
Although the terms of the settlements have not been made public, a source close to Mr Belafonte did say that the agreement included "substantial custodial time" with his six year old daughter.
Speaking in Los Angeles superior Court, the mother of three had detailed allegations of domestic abuse and claimed the Mr Belafonte drugged her throughout their relationship.
Mr Belafonte denied the allegations and said instead that her drug abuse was an issue in their relationship.
The court was also told how Miss Brown had blown her fortune of over $50 million from the Spice girls on her extravagant life style.
Miss Gilles who was accused of threatening to release explicit videos of the singer and of holding Miss Brown's possessions hostage, denied the allegations.
The couple have yet to settle their divorce so further hearings are expected.