This beauty vlogger's makeup fail has gone viral

Cosmopolitan (UK)
2017-04-08
© Twitter The Internet can't stop trolling James Charles for this hilarious makeup fail No matter how many times you apply makeup, it's always hit-or-miss. One day your brows look like they were handcrafted by God, and the next, you're rocking tiny Chewbaccas on your face.
Apparently even mega-famous beauty 'grammers aren't immune to bad makeup days. Just ask CoverBoy James Charles' following his lol glam fail.
A few weeks ago James attended an event and stopped to take pics with fans. But his product didn't react well with the camera flash, he ended up looking a little ghostly. (Don't hate – I know it's happened to you before.)
my face is WAY too light bc of flashback lol there's no denying that but it was actually a filtered photo, here's the original casper pic 😕 pic.twitter.com/V5uIL23HYt

- FLASHBACK MARY (@jamescharles) March 5, 2017
Because this is the internet, someone Photoshopped the shot to exaggerate his powdery paleness, and Twitter took it from there.
@jamescharles thanks to you, I'm no longer afraid of death and believe in becoming a ghost in the afterlife 💕 pic.twitter.com/dvhl5VraUG

- azim (@luxebutera) March 5, 2017
Suggested: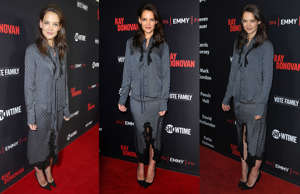 A month later, people still can't stop trolling him. And the photos are hilarious – even James agrees.
best one yet pic.twitter.com/hBmjlswFN3

- FLASHBACK MARY (@jamescharles) April 3, 2017
If you chant Covergirl three times flashback mary will show up and put too much setting powder on you pic.twitter.com/KtFF0mNbrI

- wigcraft (@evanjaquez) March 5, 2017
finally realized where i recognize the ghost of james charles from pic.twitter.com/AOUjtiIYHN

- kara (@karaalana) April 3, 2017
@jamescharles the only ghost in ur apt is u. pic.twitter.com/W8Kmwmwq0M

- ѕℓαуєяя....🅴 (@barbieslayerr_) March 15, 2017
I got bored so I did a full face of makeup pic.twitter.com/cUiDOsa7ae

- ketty (@arianathirlwaIl) March 13, 2017
Luckily James could see the funny side and even posted a video recreating his ghostly look.
It's okay James, we know what your slay really looks like.