Sears Canada pensioners still fighting for payout

Toronto Star
2017-09-13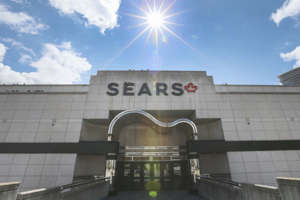 A motion to wind up the Sears Canada pension fund was postponed on Tuesday, but Ontario Superior Court Justice Glenn Hainey also ordered that other creditors in the company's insolvency are not to be paid until the issue is addressed.
"There shall be no distributions to other creditors . . . prior to the final determination of the Wind Up Motion," Hainey wrote in the order.
There are approximately 18,000 retirees and beneficiaries who rely on receiving monthly pension benefits from the Sears Canada Plan, which is underfunded by about $270 million.
According to documents filed with the court in support of the motion, a group of 6,000 retirees has since November 2014 been requesting that the defined benefit part of the plan be wound up in order to disengage it from the failing company.
Winding up the plan would require the company to pay the full amount of the deficit, and could also trigger a payment into the plan by the Ontario Pension Benefits Guarantee Fund (PBGF) that would help offset underfunding, according to the court documents.
Read more:
Memo signals change at top of Sears Canada
Sears Canada to make fund for former employees denied severance
Sears to cut 2,900 jobs, close 59 stores in restructuring
Hainey said the issue is to be heard no earlier than on Nov. 30.
"It's a step in the right direction I would say, though this is still an outstanding issue," said Andrew Hatnay, of Koskie Minsky LLP, which represents Sears Canada employees and retirees. "This saga is not over yet."
Sears Canada filed for creditor protection on June 22 in order to restructure, and is closing 59 stores and letting go 2,900 employees in an effort to emerge a slimmer, profitable business.
It is looking for a buyer for some or all of its operations.
Sears Canada has said it cannot continue to make payments on the pension deficit, and the situation has drawn the attention of Queen's Park.
"The Sears pensioners are getting the rug pulled out from under them and Kathleen Wynne's Liberal government is looking the other way," said Ontario NDP Leader Andrea Horwath in a press release issued Tuesday.
According to the NDP, in 2016, Jennifer French, then the NDP pensions critic, introduced a motion in the legislature calling on the government to amend bankruptcy legislation so that benefits owed to pensioners would be given top priority in the event a company files for bankruptcy.
"Since supporting the 2016 motion, Wynne has done nothing — letting down workers whose pensions are in jeopardy," according to the statement.
Hatnay said that whether or not the company will end up with $270 million to add to the pension fund would depend on how much it is able to raise during the sales process, which will take several more weeks to conclude.
"I think that is going to be answered in the next phase of this file, which is when the sales process is concluded, which will take we think several months," Hatnay said. "And then we'll see how much they have sold and how much they have collected from the sales. So that is yet to be determined."
Justice Hainey's order does not affect payments to those engaged in the current legal process, including the trustee and company providing financing to Sears Canada.
"This is a win for the pensioners," said Lou Brzezinski, a partner with Blaney McMurtry LLP. "I don't know if the word victory is right, but it's a good interim order, it protects them pretty well.
"The judge is saying: 'Let's protect their interests until the end of November, and protect them completely.' "
More From Toronto Star

Toronto Star
XD Load Error