'Nobody Close To Jian Even Pretends He Is Innocent': NDP MP

HuffPost Canada
2016-02-11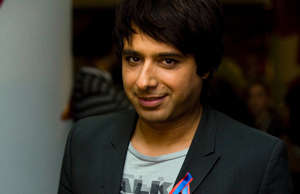 An NDP MP has taken to Facebook to share the lessons he's learned from the trial of Jian Ghomeshi, a man he has known for 25 years and now sees as a predator.
Charlie Angus' post — now going viral — highlights how Ghomeshi's defence lawyer has called into question the credibility of the three women behind the sex assault allegations against the disgraced former CBC Radio host.
Special section: Read more on the Ghomeshi trial
The Ontario MP suggested it is an example of how the legal system fails women.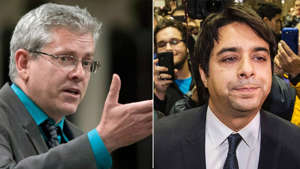 Jian Ghomeshi, right, and NDP MP Charlie Angus, left, have known each other for more than two decades. "Nobody close to Jian even pretends he is innocent, and somehow this isn't an issue — the women are," Angus wrote.
Ghomeshi has pleaded not guilty to four counts of sexual assault and one choking charge. Marie Henein, his high-priced defence lawyer, has attempted to hammer away at the believability of the alleged victims, even accusing some of lying.
In cross examinations, Heinen pointed to inconsistencies in past statements and contact the women had with Ghomeshi after the alleged incidents — some of it sexual in nature — to raise doubts about the veracity of the claims.
For example, one woman testified she was assaulted by Ghomeshi in a yellow Volkswagen Beetle, but he did not own such a vehicle at the time.
Angus bemoans that a "woman who remembers being beaten is not considered credible because she didn't know the make of his car."
But famous people, the MP wrote, get to hire lawyers nicknamed "Hannibal Lecter for their ability to take sexual assault witnesses apart" in cross-examination.
Angus also took a pointed shot at CBC, saying Ghomeshi "flourished as a predator in what should have been the safest organization in the country."
Closing arguments in Ghomeshi's trial begin Thursday.
Quiet on political front
Canadian politicians have stayed mostly quiet about Ghomeshi since the allegations first broke in October 2014.
Green Party Leader Elizabeth May sparked some controversy at the time by appearing to come to Ghomeshi's defence after he said he was fired from CBC because of his private sex life.
She later released a statement saying she had not read The Toronto Star story that first detailed the allegations of abuse.
"Too many women over too many years have been disbelieved and blamed. In saying, as I will continue to say, that anyone in our society is entitled to the presumption of innocence, I am not in any way disbelieving the women who state they were assaulted," she said at the time.
"I cannot know who is telling the truth here and no one can. As a feminist, I would never discount a story of violent attack. The nature of the stories is very disturbing."
Read Angus' full post below: