Ceremonies honour 100-year anniversary of Vimy Ridge battle

Photos
|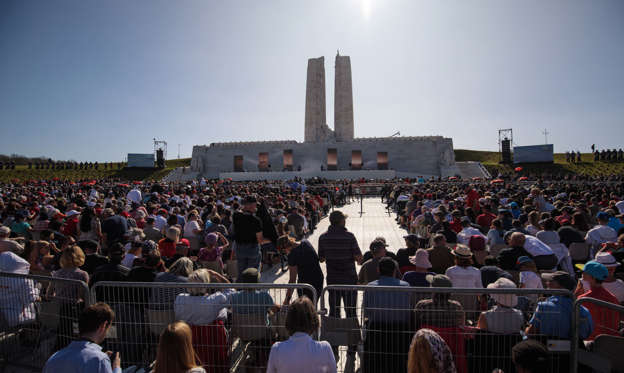 On Sunday, April 9, Prime Minister Justin Trudeau and French President Francois Hollande led commemorations marking the centenary of the Battle of Vimy Ridge in northern France in which over 3,500 Canadian soldiers were among the dead.
The following day Trudeau and his family also honoured other Canadian soldiers, including a visit to Juno Beach.
In the image above, thousands gather around the Canadian National Vimy Memorial during a Vimy centenary commemorative service on April 9, 2017 in Vimy, France.
© Jack Taylor/Getty Images