Man accused of secretly living in ex's attic arrested

CBS News
2017-05-31
BATON ROUGE -- A 21-year-old Louisiana man who police say stalked his ex-girlfriend, attacked her and secretly lived in her attic is under arrest, reports CBS affiliate WWLTV.
Taylor Broussard was arrested Wednesday in Baton Rouge, about 100 miles northwest of LaRose, Louisiana, where he allegedly forced his way into the victim's home May 3.
The Lafourche Parish Sheriff's Office said Broussard began hitting the woman with his fists following a verbal argument. A juvenile who was home at the time reportedly shielded the woman as Broussard allegedly struck her and threatened her with a knife.
Deputies say Broussard slashed bedsheets, cut through a mattress and damaged several other items during the attack. The woman was able to escape to a neighbor's home and call for help. Broussard allegedly stole the woman's purse and cellphone and then stole an SUV and fled.
After deputies responded, they learned Broussard had been secretly staying in the attic, stalking the victim, the station reports. Deputies say they found bedding, water bottles, food and plastic bottles filled with urine.
State troopers reportedly located the woman's SUV in Baton Rouge on May 24 before finding Broussard and taking him into custody.
Broussard is charged in Lafourche Parish with stalking, domestic abuse battery, domestic abuse aggravated assault, vehicle theft, and home invasion, among other charges, according to WWL.com. He's reportedly facing another charge in Baton Rouge for being in a stolen vehicle.
More from CBS News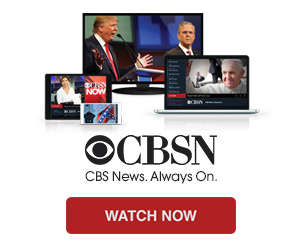 CBS News