Cromartie says he has not been signed due to anthem protest

Larry Brown Sports
2017-11-10
Antonio Cromartie has not been able to find work since the Indianapolis Colts released him last October, and the veteran cornerback thinks that has nothing to do with his play on the field.
In an interview with Evan Grossman of the New York Daily News on Thursday, Cromartie said he is convinced he is being blackballed by NFL teams because he chose to join the national anthem protests.
"I'm not going to say 'part' of the reason. That is THE reason," Cromartie said. "My play wasn't part of it. I still feel that way after a whole entire year."
At the time he was released, Cromartie was not playing his best football and the Colts had defensive backs Vontae Davis and Patrick Robinson returning from injuries. It was the second time the four-time Pro Bowler had been cut in eight months.
It's not unusual for a player in his mid-30s with a lingering hip issue to bounce around from team to team, but Cromartie can't help but focus on Colts owner Jim Irsay saying last year that NFL stadiums are the "wrong venue" for anthem demonstrations.
While he believes he is getting the Colin Kaepernick treatment, Cromartie is still hopeful an NFL team will give him a shot.
"If I get the opportunity, I would love to play. But if not, then I'm satisfied with my career," he said. "Being at home, being a father, being a husband, there's nothing better than that."
If you remember, Cromartie's wife Terricka unloaded on the Colts in an Instagram post after her husband was released. But, again, Cromartie is not the same player he once was and has dealt with hip troubles. He can't make nearly as strong of a case as Kaepernick if he thinks NFL teams are blackballing him.
More from Larry Brown Sports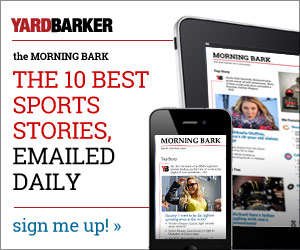 Larry Brown Sports