Shanghai motor show 2017 preview: A-Z of all the new cars

CAR
19/04/2017
Shanghai motor show 2017 preview: A-Z of all the new cars
© Bauer Media 2017
► New cars at Shanghai motor show
► Preview guide to Auto Shanghai 2017
► Everything you need to know
The Shanghai motor show kicks off this week - and we've brought together our A-Z listings of the major launches below. CAR magazine is at the show, reporting live as usual, so come back for plenty more coverage in the coming days.
Here we're rounding up all the new cars, world debuts and major launches from Auto Shanghai 2017 in our handy preview guide.
Hosted at the The National Exhibition and Convention Center in Shanghai, the auto show is open to the public from 21-28 April 2017, with two press and trade days on 19-20 April.
Flick through the photo gallery above and read on for our preview of what's at the Shanghai motor show in our A-Z listings. It's a bit sketchy at present, but there'll be plenty more to add in the coming days.
Every new car expected at the 2017 Shanghai motor show: an A-Z preview guide
AUDI
E-tron  Audi does a Steppenwolf again with pumped-up crossover-vibe coupe 
BMW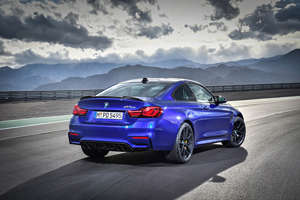 BMW M4 CS M4 CS (above) A tuned-up, faster BMW 4-series appears - with a 454bhp bang
CITROEN
C5 Aircross  First look at the new family-friendly crossover from France in Shanghai 
LYNK & CO
01  The first production car launched by Geely's new connected car brand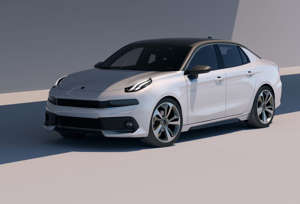 Lync & Co 03 Concept 03 Concept (above)  It's a goody two-shoes four-door saloon, brand new for Shanghai 
MERCEDES-BENZ
Concept A Sedan  A look ahead to a new four-door type of A-class, due in late 2018
S-class facelift A quietly important upgrade for new more autonomous, newly engined S-class


RENAULT
RS 2027 Vision   What an F1 race car 10 years hence could look like. Yes, really
SKODA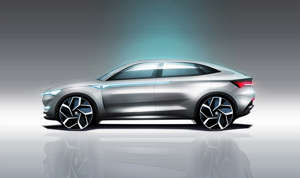 Skoda Vision E Vision E (above)  It's the Czechs' first all-electric car, wrapped in a crossover body style 
VOLKSWAGEN
I.D. Crozz Concept (below)  Latest iteration of a VW electric car in - you guessed it - SUV trim 
Useful information about Auto Shanghai 2017
Shanghai motor show dates: 19-28 April 2017
Shanghai auto show ticket prices: 50-80 RMB
Website: http://autoshanghai.auto-fairs.com/visitor-information/
Shanghai auto show address: National Convention & Exhibition Center, Shanghai Shi, 青浦区涞港路111号, China