Fiat 500 electric 2020: release date, prices and battery range

The Week
19/03/2019
Fiat has confirmed that its popular 500 supermini is destined for a fully electric future.
Fiat Chrysler Association (FCA) chief marketing officer Olivier Francois told Auto Express that the Italian carmaker would be reinventing the iconic model as a "premium" EV.
"A new 500, totally renewed. A new object. Totally electric. It's kind of an urban Tesla, with beautiful style. Italianness, dolce vita in an electric car," Francois said.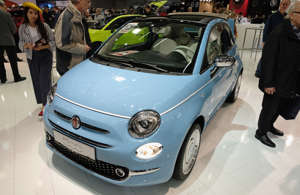 © 2019 Manfred Schmid VIENNA, AUSTRIA - JANUARY 10: A Fiat 500 is displayed during the Vienna Autoshow, as part of Vienna Holiday Fair on January 10, 2019 in Vienna, Austria. The Vienna Autoshow will be held from January 10-13. (Photo by Manfred Schmid/Getty Images) Speaking at the Geneva Motor Show last week, he added that the electric 500 would be the "polar opposite" of the newly debuted Centoventi concept car, a hi-tech modular EV that prioritises function over form.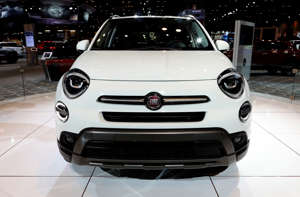 © 2019 Raymond Boyd CHICAGO - FEBRUARY 08: 2019 Fiat 500 is on display at the 111th Annual Chicago Auto Show at McCormick Place in Chicago, Illinois on February 8, 2019. (Photo By Raymond Boyd/Getty Images) The original Fiat 500 rolled off the production line in the 1950s and remained a sales hit until it was retired in the mid-1970s, reports the Daily Express. 
After being revived in 2007, the 500 is now the carmaker's best-selling model and was one of the most popular cars on the market last year, Motoring Research reports.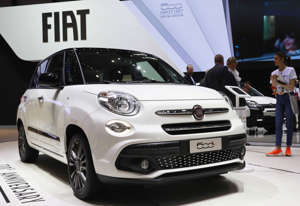 GENEVA, SWITZERLAND - MARCH 7, 2019: A Fiat 500 vehicle on display at the 89th Geneva International Motor Show. Sergei Fadeichev/TASS (Photo by Sergei Fadeichev\TASS via Getty Images) Figures from the Society of Motor Manufacturers and Traders (SMMT) show that fully-electric vehicles accounted for just 0.9% of all car registrations in February, but Fiat boss Francois told Auto Express that the move to an EV 500 should not have a major impact on its sales.
"The appeal of the 500 is so strong, we may not lose customers," he said.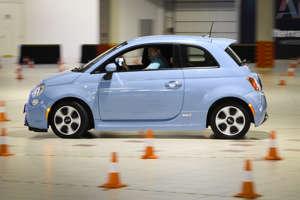 When will it be unveiled?
Fiat says the new EV will arrive in 12 months' time, at next year's Geneva Motor Show.
How much will it cost?
Francois told Top Gear that the company is aiming for a similar price for the EV to that spent by most 500 buyers on their specced models last year - between €22,000 (£18,800) and €24,000 (£25,500).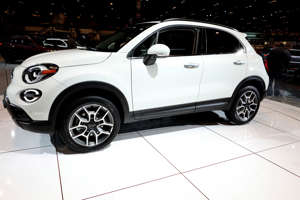 And the battery range?
Francois refused to confirm exact figures but said that Fiat wants to strike a balance between range and price. 
"Collectively as carmakers, we've been thinking about giving people a choice of 200km [124 miles] range, because we didn't dare say 100km [62 miles] range – it sounds too low," he told Top Gear.
At the other end of the scale, 400km (248 miles) would be too expensive, he said, adding that 200km would be a good "compromise". 
"It makes sense to make the best offer of range and embed it in a premium-priced car. That's the way we'll go with the 500," Francois concluded.
Gallery: A visual history of 120 years of Renault [Auto Car]