Lamborghini Centenario for sale for more than £2.6 million

AOL Cars UK
18/10/2017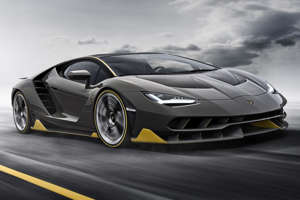 © Newspress; Salon Prive One of 20 ever made, this ultra rare Lamborghini is for sale for a staggering $3.475 million or around £2.638 million.
The dealership selling the car is Porsche Fresno located in Fresno, California. The car is super rare and is finished in gloss black with red accenting across the entire body.
Underneath it is essentially an Aventador underpinning with a 6.5-litre V12 producing an eye-watering 750bhp and a 0-60mph time of just 2.6 seconds.
© Provided by AOL Cars UK Push the car to its limit and it will achieve a top speed of 217mph.
On the outside, however, this is far from an Aventador. Totally redesigned, the Centenario features an uber-sleek design that includes a use of carbon-fibre throughout.
Each vehicle's interior could be custom designed, and the original owner of this car kept the carbon theme inside too, with lots of black materials used alongside the leather and Alcantara seats that seem to cocoon you within the cabin.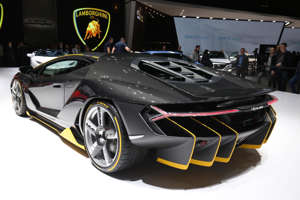 © Newspress The dealership describe the car as having travelled just 47 miles since it was built and it is therefore safe to assume this car is not only immaculate, but a museum piece.
Two versions of the car exist with this being one of 20 coupes. An additional 20 convertibles are also being produced making this more rare than a Bugatti Veyron.
The car was designed to celebrate the 100th anniversary of Ferruccio Lamborghini, the company's founder who started the company nearly six decades ago.