MPs blast boss's 'totally unacceptable' £1.7million pay at firm supplying cars to disabled people

Mirror
21/05/2018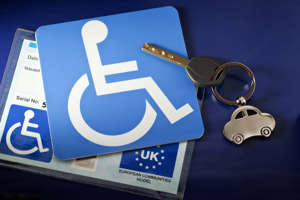 The "totally unacceptable" £1.7million pay of the boss of a business supplying cars to disabled people has been blasted by MPs.
Earnings and the £2.4billion cash reserves "hoarded" by Motability Operations are "totally out of whack" with reality, two powerful Commons committees find.
Chief executive Mike Betts enjoyed a 78% rise in his pay package in nine years - despite running a company that is a taxpayer-supported monopoly with zero competition, the probe says.
The Work and Pensions and Treasury committees called for public spending watchdog the National Audit Office to review of the scheme.
© Provided by Trinity Mirror Shared Services Limited Frank Field slammed the pay rise for the chief executive. Image: Daily Mirror Committee chairman Frank Field said: "It is impossible to calculate the human happiness that has resulted from the freedom and independence that Motability scheme - the first and only scheme of its kind - offers disabled people.
"But the organisation operates as a monopoly that faces no competition in accessing disabled people's often hard-won personal independence payment benefits. The levels of pay pocketed by its executives and the cash reserves it is hoarding are totally out of whack with reality of its position in the market.
"That one member of staff is paid over 10 times what the Prime Minister earns is one example of where Motability needs to get a grip of itself and realise the privileged position in which it trades."
Fantastic car presentation for Stephen today in Portsmouth @PennyMordaunt @hendygroup pic.twitter.com/4Rb6dLBpBG
— Motability Press (@MotabilityPress) September 29, 2017
MPs said the scheme, made up of the operations business and two charities, is a valuable service and currently helps 629,0001 disabled people live more independently.
But Treasury Committee chairwoman Nicky Morgan added: "It seems that Motability may have lost its way."
A spokesman for Motability Operations, the charity behind Motability, said: "The National Audit Office will now look at the scheme - something Motability the charity, and Motability Operations had made clear they would welcome before the select committees began their inquiry."
A DWP spokesperson said: "The Secretary of State has stated that Motability provides an extremely valuable service to disabled people but the levels of executive pay and financial reserves are concerning.
"Following her intervention, she is pleased agreement has now been secured for the NAO to look into this."