New vans to face lower vehicle taxes under Treasury proposals

Auto Express
13/03/2018
Van drivers and businesses purchasing a new low-emissions commercial vehicle in the future may face lower vehicle tax rates, the Treasury has said. 
In his spring statement, Chancellor Philip Hammond said the Treasury will launch a consultation into reduced Vehicle Excise Duty (VED) rates for the "cleanest vans".
Hammond said: "This Government is determined that our generation should leave the natural environment in a better state than we found it, and improve the air we breathe.
Related: Everything you need to know about the 2017 car tax rules (Press Association)
"Following our successful intervention to incentivise clean taxis, we will help the great British white van driver go green with a consultation into reduced VED rates into the cleanest vans."
The news comes just days before new diesel cars will be hit with higher taxes. New diesel cars that fail to meet the latest Euro 6 emissions standards under real-world testing will move up a tax band from 1 April 2018 onward. Announced in the 2017 Autumn budget, new diesel cars have to meet the Real Driving Emissions limits for nitrogen oxide to stay within their current tax bands.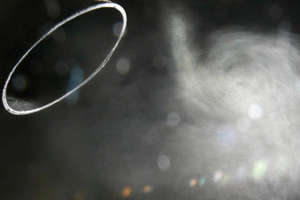 The Treasury previously said the new taxes will impact two million new cars, but said new diesel vans were exempt from the tax hikes in order to protect the white van driver. 
Follow us on Facebook and on Twitter
____________________________________________________________________________________________________
Related: Losers in the April 2018 road tax hike (Read Cars)