Opinion: The Government is wrong to penalise diesel drivers

Autocar
22/11/2017
Editor's note: The opinions in this article are the author's, as published by our content partner, and do not represent the views of MSN or Microsoft.
The Chancellor's plan to force drivers and buyers of diesel cars to pay more to own, run and even park their cars – allegedly to reduce toxic pollution in city – must surely rank as one of the worst-targeted pieces of (proposed) legislation in many a long day. 
The knee-jerk nature of Philip Hammond's move is especially depressing. This man, whose judgement is supposed to be turned to our greater good, has caved into grievously ill-directed pressures. What he is proposing will have no effect on the problem; it will simply lower his level of earache. He will be seen – he – to have acted to reduce NOx, which "the experts" say "kills 7000 people a year". 
Such statistics are deeply suspect, as any sensible person instinctively knows, and spouting them brings no benefit whatever. Yet there is a NOx problem: why not attack it in ways that will work?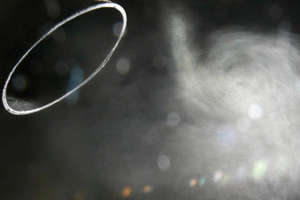 First, ditch or upgrade the belching old buses and old taxis that contribute so much to the problem. Remember those days a year or two ago when strikes removed buses from Oxford Street and the place suddenly met EU pollution standards? What should we have learned from that?
Second, encourage owners of older diesels either not to bring them to pollution-prone areas, or to give them powerful reasons to embrace cleaner models. (Naturally, with legislators on the case, the stick is being applied lustily while the carrot is nowhere to be seen).
Third, give far less credence to society's spoilers and truth-benders, whose instinctive joy is in attacking all cars, ignoring the fact that convenient personal mobility is a vital component of happy lives and of most successful (job-creating, tax-paying) businesses. 
Gordon Brown's 2000 budget ignored expert advice on diesels for 'presentational reasons' which caused the dash for diesel. If govt and DfT would listen to independent experts our transport system would infinitely better than the crumbling, smoking ruin we have now. https://t.co/k82o7fjDtO

— Quentin Willson (@QuentinWillson) November 22, 2017
Fourth, attack the main sources of toxic pollution. How many times does it have to be stated that all road transport creates only about 30% of the problem and is outranked both by other transport forms (trains, planes)? Attack home heating, power generation and non-road transport and you'll be aiming at more than 70% of the pollution.
Fifth, acknowledge the truth about today's Euro 6-standard diesels: that they're now so clean that they simply aren't a significant part of the problem. New testing regimes make this quite clear.
Finally, find ways to praise and publicise the speed at which the motor industry is already embracing zero-emissions technology and hybridisation. It's going further and faster than any governmental edict requires, but it needs the support of well-conceived infrastructure – fast chargers – if it is to attract buyers of new technology. If the forces of gloom worked to turn all this into the good news story it deserves to be, we'd all be going faster still.
Follow us on Facebook and on Twitter
____________________________________________________________________________________________________
Related: Death of diesel - quality cars that may disappear (Read Cars)