Parking fees and permits set to increase as councils plug budget gaps

Auto Express
08/02/2018
Local councils in England are set to hike tax rates this year, with increases in parking fees and permits a likely target for 93 per cent of authorities.
A financial audit survey, answered by almost a third of England's 353 local councils, found 80 per cent of authorities "fear for their financial stability". 93 per cent are planning to increase charges across their boroughs in order to make ends meet, with 95 per cent saying they would increase council tax, too.
The planned hikes are deemed necessary because, according to the report, local authorities are facing a financial "cliff edge" following a £16 billion cut in Government grants (from which councils draw half their budgets) since 2011.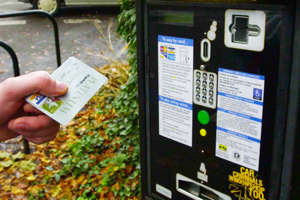 Local councils in England took £1.582 billion from parking fines, fees and permits in the last financial year, making an £819 million 'surplus' in the process. This represented an increase of 10 per cent on the previous financial year, and a 40 per cent rise from 2012/13 figures.
Parking surpluses are ploughed back into local authorities' transport operations, but even these could be cut. While the survey found poor transport infrastructure was the top-rated "barrier to economic growth" for the 113 councils that responded to the survey, 33 per cent said they planned cut highways and transport funding this financial year.
The survey, commissioned by the Local Government Information Unit (LGIU), also found that of the 95 per cent of local authorities in England planning to raise council tax rates this financial year, almost three-quarters said they would be increasing it by more than 2.5 per cent.