Pensioner faces driving ban after doing 17 laps of a roundabout

AOL Cars UK
12/01/2018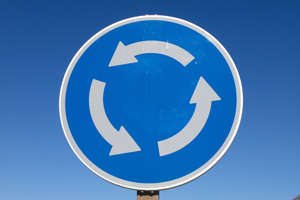 A 73-year-old man has been stripped of his driving licence, after circling a roundabout 17 times to evade police. The driver, from Saint-Brieuc, in France's Brittany region, was seen driving erratically in the town centre one night in October.
He was reportedly accelerating his car rapidly before braking suddenly, multiple times. Local police described it as "a rodeo at the wheel of his car".
Police gave him signals to stop, but the driver ignored them, and began circling the roundabout in a bid to evade the fuzz.
Related: OAP gets saved from a sinking car (Sky News)
Officers managed to bring the driver to a halt after 17 circuits, a court was told.
The driver, who claimed he had not seen the officer's flashing lights or heard their sirens, refused to take a breath test by the roadside. He was later found to be over the alcohol limit, and was charged by the court with drink-driving, refusing a breath test and speeding.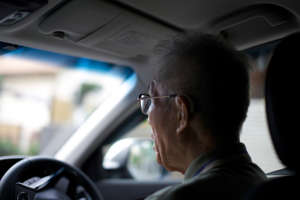 The court was told that despite a previous fine for erratic driving, the motorist was still an excellent driver. He had no serious convictions and had only one point out of the maximum 12 allowed on his licence.
Despite this, the court convicted the driver, confiscating his license and ordering him to pay a fine of €780 (£694).
Follow us on Facebook and on Twitter
_________________________________________________________________________________
Related: Top 20 most dangerous places to be a driver (Read Cars)