UK drivers hit with over £35 million in MoT fines

AOL Cars UK
13/09/2017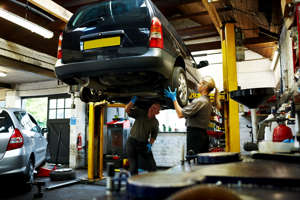 Having a valid MoT is a legal requirement to drive in the UK, but this appears to have slipped plenty of drivers' minds.
A Freedom of Information request by car advice website, Carbuyer, has revealed that drivers failing or forgetting to renew their MoT on time have been hit with fines totalling over £35 million in the last five years.
The typical fine for driving without a valid MoT certificate is a £100 fixed penalty notice, which increased from its previous £60 in August 2013. This sum can be significantly increased if taken to court, however, with some totalling up to £1,000.
West Yorkshire Police issued the highest number of penalties to drivers, with over 121,000 handed out since 2012. The London Metropolitan Police was in second place, issuing over 64,000 penalties.
A spokesperson from West Yorkshire Police said: "Driving a vehicle without a valid MoT is taken seriously. The proactive work that our officers continue to do shows that this is an unacceptable risk and as such anyone found without a valid MoT will be dealt with positively."
A Carbuyer poll found that a third of drivers said they'd forgotten to renew their MoT on time. More shockingly, 15 per cent of respondents said they left it more than a month overdue.
Although the UK Government has a system in place to remind drivers when vehicle tax is due, no such system is available for MoTs.
The DVSA has announced it's working on a notification system, however when it launches it will require drivers to sign up manually.