Bipasha Basu's London fiasco gets nastier. Organisers demand Rs 20 lakh

India Today
15/03/2017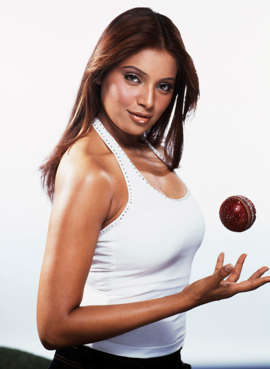 Bipasha Basu is currently in the middle of a weird battle with the organisers of a show she was supposed to have performed in London. Both Bipasha and the organisers have levelled several allegations at each other, and the matter is far from over.
While Bipasha has been accused of an unprofessional attitude by organiser duo Gurbani Kaur and Ronita Sharma Rekhi, the actress has hit back at them saying the accusations were baseless.
However, seems like Kaur and Rekhi are in no mood to take anything lying down.
The organisers have now demanded that Bipasha pay them 25,000 pounds (Rs 20 lakh) as compensation or face legal action, says a report in Spotboye.com.
© Provided by India Today Gurbani told the website, "Bipasha has to compensate us with 25,000 pounds which is our calculated loss. If she fails to do so, I will take legal action against her."
Ronita Sharma Rekhi said, "We have enough evidence to prove that our demand is justified. We have suffered not only monetary loss but her open letter defames us and we might even lose our reputation. We went out of our way to give her everything that she desired. Her claims of getting bullied are all rubbish. In fact, it was we who were bullied by a celebrity. She was extremely unprofessional and unethical in her commitment." A few days ago, Bipasha chose to pen an open letter defending herself. She wrote, "The deal was made with a set of agreed conditions. However, when I landed there for the project as planned, I realised that the organisers hadn't honoured their end of the bargain, in spite of confirming with my manager that they had."
"My self-respect holds the highest value and I refuse to be a victim of bullying or arm-twisting. They expected me to hold true to my end of the bargain, whereas they had completely defaulted at their end," Bipasha added.
The organisers earlier claimed they suffered a loss of 7,800 pounds, apart from Bipasha's travel expenses, but Basu refuted it.
"Contrary to rumours, as soon as I landed in London, we made our own hotel bookings and I also immediately re-booked our own travel. Being a part of the Bollywood fraternity, I've never experienced such a callous and high-handed treatment before. So instead of creating a scene there, I chose to keep the high ground and backed off from the event," she said.
Basu signed off with, "I hope everyone makes a wiser judgment as opposed to believing just about anything that is gets written."
More from India Today

India Today