Aaron Paul is a dad

BANG Showbiz
09/02/2018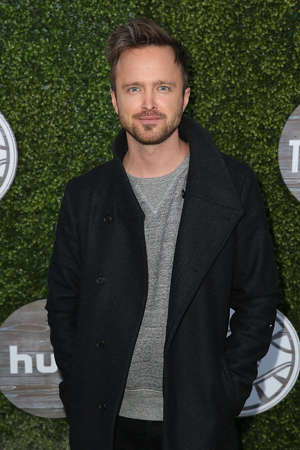 Aaron Paul has become a father for the first time.

The 'Path' actor and his wife Lauren have welcomed a daughter into the world and couldn't be happier with the new addition to their family.
The proud parents both took to their Instagram accounts to share pictures of the newborn on Thursday (08.02.18) evening, though they haven't yet revealed details of her birth or her name.
Aaron posted a black and white picture of the tot's foot and simply captioned it "My heart."
And Lauren shared two photos, one of her dark-haired daughter being tightly swaddled, and the other of her cradling her in her hospital bed.
She captioned the post: "There are no words that will ever be able to explain what just happened to my heart."
The 38-year-old actor previously admitted he and Lauren planned to wait until their baby was born before choosing a name.
He said: "We have a few, a few names.
"If one of us didn't like one of the names it never made it into the pile. We have a handful of names and we're going to name her once we meet her."
And the former 'Breaking Bad' star revealed last month that he was very "excited" about becoming a father.
He said: "I'm over the moon excited. I love babies, I've always loved babies.
"We just hang out in our nursery a lot. It's our favourite room of the house, and yeah, everything's ready."
Aaron recently took to social media to praise Lauren as a "gift to this planet" on her 31st birthday.
He posted a picture of her showing off her burgeoning baby bump and said: "Happiest of birthdays to this mother to be. Can't wait for this precious little baby girl to be in our arms my love. What a gift you are to this planet. I love you thru the stars and back. Enjoy the day. (sic)"
The couple met at the Coachella music festival in California and married in 2013.
Never miss an important story, Follow us on Facebook, and on Twitter