Can Harry Hill teach kids to be funny?

The Guardian
13/11/2018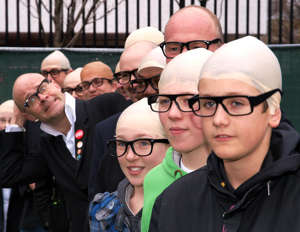 Comedy for kids is on the rise. Phil Ellis's knockabout Funz and Gamez won an Edinburgh Comedy award a few years ago. More and more acts – such as the acclaimed drag troupe Denim – make bespoke work for juniors. Last month, Britain's first festival of comedy for kids was announced, a strand of the venerable Leicester comedy festival. You might think this would be profoundly alienating for older comics, reared to think of their art form as, if not punk, then at least the new rock'n'roll. But no, they're vaulting on to the bandwagon – at least to judge by Harry Hill's touring show, which aims to do for children's theatre what TV Burp did for the small screen.
Download the Microsoft News app for your Android or iPhone device and get news & live updates on the go.
There's logic to this new career move for the big-collared clown. On the one hand, his brand of comedy isn't remotely "adult" in the first place. On the other, he's written two books for children about Matt Millz, an aspiring 12-year-old standup – and this tour is a handy way of selling them. In that regard, it's job done: there's a long queue for signings in the foyer afterwards. But does he succeed at entertaining the kids first? My daughter Cora thinks so. Rather more munificent with star ratings than I am, she tells me on the way home from the New Wimbledon theatre that she'd give Harry Hill Kidz Show: How to Be Funny (its cumbersome full title) a solid 4.5. I'm less convinced – it feels a bit slapdash to me. But then, I'm not the target audience.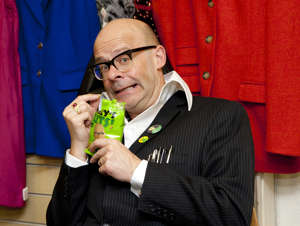 Children are, at least superficially, easier to impress. "He's doing the floss!" Cora squeals at me when Hill first appears on stage: it's 2018's fastest way to an eight-year-old's heart. This opening sequence is a riot of idiocy, as 54-year-old Hill (I don't know how he does it) gallops around the stage, barking a nonsense song about Debenhams, taking selfies from the end of a fishing rod. All norms of adult behaviour are trampled over. I doubt that many of the kids present have the faintest idea what's happening – but they're intrigued by it.
Gallery: The biggest British comedians [Wonderwall]
The show only occasionally gets more straightforward. Bob Marley's TV title game finds Hill roaming the stalls, asking kids to sing TV show titles to the tune of No Woman No Cry. Another stunt invites us to identify "Tray bake? Or tear'n'share?" from a sequence of foodie slides. Both games go on too long, and build on their initial premise not a jot. But at least that premise is comprehensible to children. What they make of a slide show of his comedy influences, I have no idea. Measured against the UK average, my daughter lives in a comedy-literate household. But of Tommy Cooper's contribution to the art form, she remains blissfully ignorant.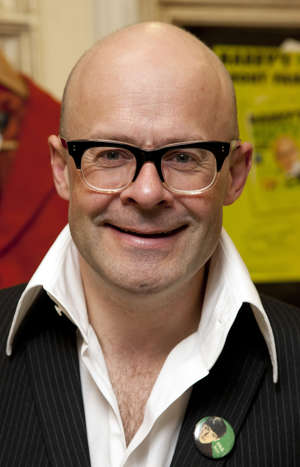 No child, in other words, will learn how to be funny from Hill's show. His inventory of comedy styles and principles is just a peg on which to hang more prop-comedy stunts – a vomiting Stouffer the cat; some very funny business with musical instruments; a custard-pie-in-dad's-face game. (Cora enthusiastically volunteers me for that one.)
The kiddie crowd finds plenty to enjoy in all this, and in a (somewhat drab) closing section when they parade on stage to recite their favourite jokes. One kid, Andre, goes rogue, custard-pieing Harry when he's not supposed to. Hill gives as good as he gets. (Andre: "I'm a gangster." Harry: "That's one word for it".) For the adults, our host's edgy handling of the kids (making jokes about CRB checks; asking inappropriate, Funz and Gamez-style questions of his volunteers) gives the event a pleasingly transgressive charge.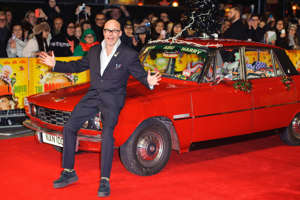 It does not, finally, add up to much – even by the standards of this fantastically inconsequential comedian. But, for the chaperone to a theatre-going kid, it's fun (if not four-and-a-half stars worth) to take a holiday from logic, decorum and narrative sense. It's taught my daughter nothing about how to be funny, but a little, perhaps, about how to enjoy it.
• Harry Hill's Kidz Show – How to Be Funny – for Kids is at the Alexandra theatre, Birmingham, on 18 November.
Watch: "Harry Hill pies Piers Morgan on Good Morning Britain" [The Independent]