Celebrity couples who broke up after decades of being together

Photos
28/12/2018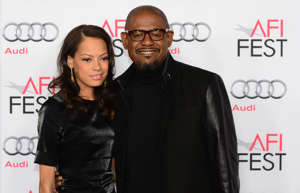 © Frederic J. Brown/AFP/Getty Images These celebrity couples almost looked like matches made in heaven, spending a major portion of their lives with one another. However, destiny had other plans.
We look at a few former duos who were together for at least two decades before going their separate ways.
Forest Whitaker and Keisha Nash
The Oscar-winning actor filed for divorce from his wife after 22 years of marriage in December 2018, citing irreconcilable differences. The two met on the set of their film "Blown Away" (1994) and got married in 1996. They have two daughters together — Sonnet Noel and True.
Download the Microsoft News app for your Android or iPhone device and get news & live updates on the go.
Robert De Niro and Grace Hightower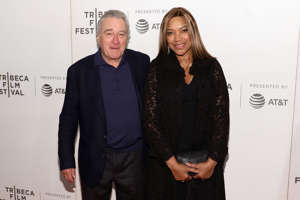 De Niro and Hightower started dating in the late '80s, eventually tying the knot on June 17, 1997. They separated in 1999, only to renew their vows in 2004. The couple separated again in November 2018, after over two decades of marriage. They are parents to two children – son Elliott and daughter Helen.
Arnold Schwarzenegger and Maria Shriver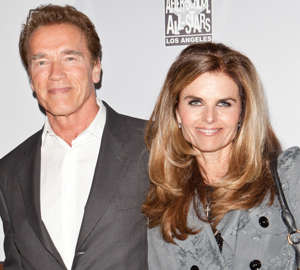 The "Terminator" actor and his journalist wife married on April 26, 1986. They separated after 25 years on May 9, 2011; days later, Schwarzenegger publicly admitted to fathering a child with an employee of their household staff. They have four children – Katherine, Christina, Patrick and Christopher.
Susan Sarandon and Tim Robbins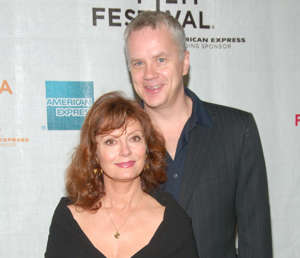 The actors met on the set of their film "Bull Durham" (1988) and began a relationship. After over two decades together, their split was announced in December 2009. Sarandon and Robbins have two sons – John and Miles.
Clint Eastwood and Margaret Johnson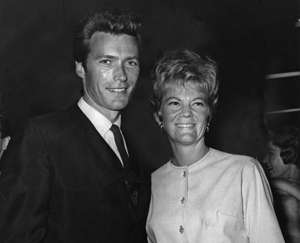 The Hollywood legend married Johnson on Dec. 19, 1953, after meeting that summer on a blind date. After three decades together, they divorced in 1984.
Harrison Ford and Melissa Mathison
Ford was married to the screenwriter from 1983 to 2004; they were separated from August 2001. Mathison, who died of cancer in 2015, had two children with the actor – Malcolm and Georgia.

Jessica Lange and Sam Shepard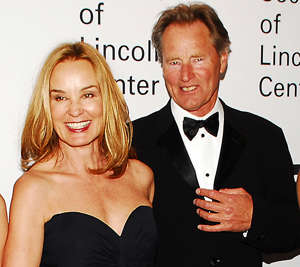 The duo met on the set of their film "Frances" (1982) and started dating a year later. The duo, who never married, remained together for about 26 years before calling it quits in 2009. Shepard died of ALS in 2017. He had two children — Hannah and Samuel — with Lange.

Robert Redford and Lola Van Wagenen
Redford was married to the historian for 27 years before they separated. Married since Sept. 12, 1958, their divorce came through on Nov. 12, 1985. The couple's first child Scott (Sept. 1, 1959 – Nov. 17, 1959) died of sudden infant death syndrome when he was less than three months old. Their other children are Shauna, David and Amy.

Reba McEntire and Narvel Blackstock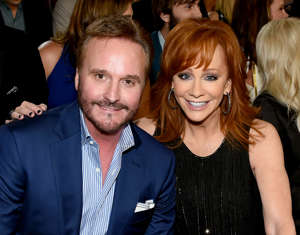 The country music star tied the knot with her manager in 1989. The couple, who separated in 2015 after being married for 26 years, have a son named Shelby.

Anthony Hopkins and Jennifer Lynton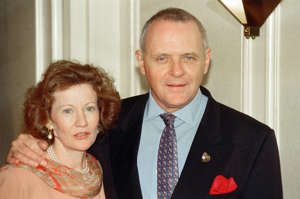 Hopkins and his second wife were married on Jan. 13, 1973. They divorced on April 30, 2012, after being together for nearly four decades.
Pegi and Neil Young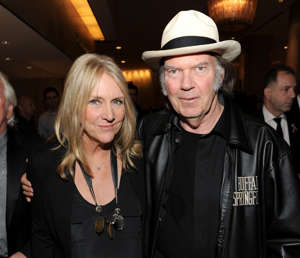 The musicians met in 1974 and went on to marry four years later – in August 1978. After 36 years of marriage and two children - Ben and Amber Jean - they separated on July 29, 2014.
Gallery: Celebrity break-ups of 2018 (Photos Services)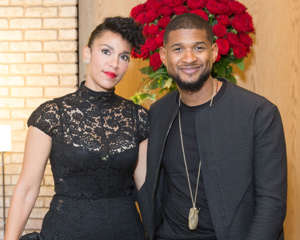 Kris and Bruce (Caitlyn) Jenner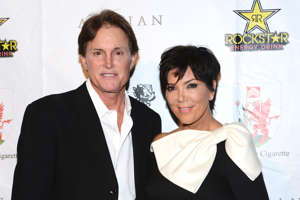 The television personality married the former Olympian on April 21, 1991 and their separation was announced in October 2013. The divorce came through on March 23, 2015. The couple has two daughters - Kendall and Kylie.
Daryl Dragon and Toni Tennille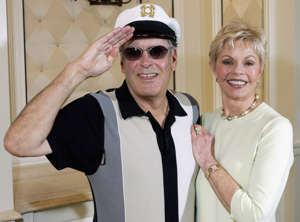 The "Love Will Keep Us Together" singers were married on Nov. 11, 1975, after dating for around four years. After nearly 40 years, the two divorced in 2014.
Kim Gordon and Thurston Moore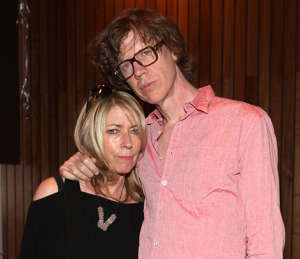 Members of the alternative rock band Sonic Youth, Gordon and Moore married on June 9, 1984. After being together for 27 years, they announced their separation on Oct. 14, 2011, and finalized the divorce in 2013. The duo has a daughter named Coco.

Malaak Compton and Chris Rock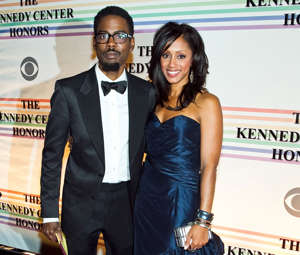 © Paul Morigi/WireImage/Getty Images The actor-comedian and the Styleworks founder tied the knot on Nov. 23, 1996. Their divorce was finalized on Aug. 22, 2016. The two are parents to daughters Lola and Zahra.