Celebrity romances

Photos
|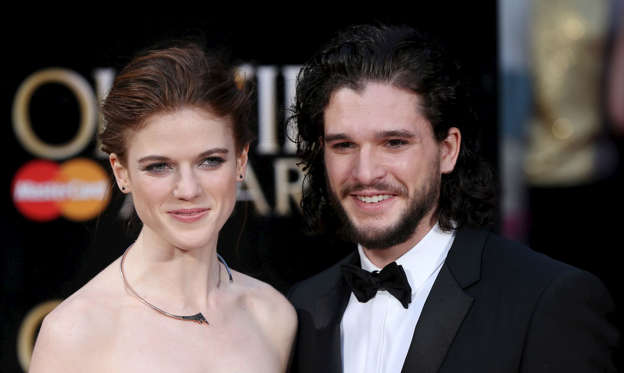 Rose Leslie and Kit Harington
Game Of Thrones' Rose Leslie and Kit Harington have made their first public appearance as an off-screen couple at the Olivier Awards.
They appeared on the red carpet of the annual theatre awards on Sunday, and even shared a kiss in front of cameras.
Leslie played Ygritte on Game Of Thrones and had an on-screen fling with Harington's Jon Snow in Season 3 of the show.
© REUTERS/Neil Hall