Comic Relief to curb celebrity appeals after Stacey Dooley row

Evening Standard
3 days ago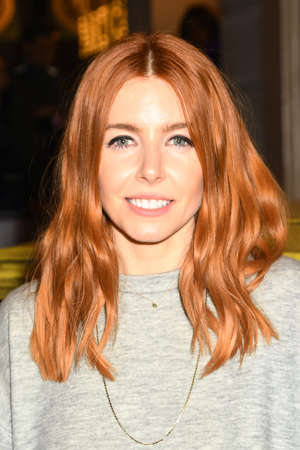 © Getty LONDON, ENGLAND - FEBRUARY 19: Stacey Dooley attends the opening night of Only Fools and Horses The Musical at Theatre Royal Haymarket on February 19, 2019 in London, England. (Photo by Dave J Hogan/Dave J Hogan/Getty Images for Neil Reading PR ) Comic Relief co-founder Richard Curtis has revealed that the charity will get back on celebrity-focused appeals after the organisation faced criticism for using "tired and unhelpful stereotypes."

Labour MP David Lammy called out the charity earlier this year when Strictly Come Dancing winner Stacey Dooley shared a photo from her Comic Relief trip to Uganda, captioning it "OB.SESSSSSSSSSSED" and adding a broken heart emoji.
Watch:"David Lammy called out Stacey Dooley for acting like a 'white saviour'" (The Independent)
Speaking to the International Development Select Committee, the Notting Hill screenwriter said that the charity is "accelerating" the way it addresses such criticism and suggested that new campaigns "will not be based on celebrities going abroad."
© Provided by Independent Digital News & Media Limited "We are trying to do everything we can to raise the maximum amount of money for our projects internationally," Curtis said.
"But if it is felt that Comic Relief is so influential in terms of image that you start to send out the wrong image, and that people who live in this country with African backgrounds feel as though they're in some way demeaned or negatively affected by Comic Relief, then we really have to listen to that."
© Provided by Independent Digital News & Media Limited New initiative: Richard Curtis says Comic Relief will take a different approach (PA Archive/PA Images) He explained that the charity is now looking for "new ways of telling the stories, adding: " I imagine as we go into this new future, that will not be based on celebrities going abroad. I suspect we will start that new initiative not going that way.
"And then on the TV, I think we have to do what we think is best, and I think it will be heading in the direction of not using [celebrities abroad] and particularly being very careful to give voices to people abroad."
Lammy responded to Curtis's comments on Twitter, writing: "Looks like Comic Relief are finally ready to listen to hundreds of thousands of my constituents and others who supports aid but want to move on from the tired, harmful stereotypes and tropes that surround it and prevent genuine equity and partnership."
Gallery: Four Weddings and a Funeral cast reunite for Red Nose Day special – here they are then and now (DigitalSpy)
In 2017, Ed Sheeran's short film for Comic Relief, which showed the singer meeting two young boys in Liberia, was given the Rusty Radiator award for the "most offensive and stereotypical fundraising video of the year."
MSN are empowering Women In Sport this summer. Find out more about our campaign and the charity fighting to promote the transformational and lifelong rewards of exercise for women and girls in the UK here.