Conchita Wurst reveals HIV diagnosis after blackmail threat

Evening Standard
16/04/2018
© Provided by Evening Standard Limited Eurovision Song Contest winner Conchita Wurst has revealed she is HIV positive and has been living with the virus for years.
The Austrian drag queen, who won the competition in 2014, claimed on Instagram that she was coming forward because an ex-boyfriend threatened to go public with the diagnoses.
Wurst wrote that she had been receiving medical treatment for many years and that she was feeling healthy and strong.
The bearded star, the alter ego of Thomas Neuwirth, wrote that "coming out is better than being outed by a third party".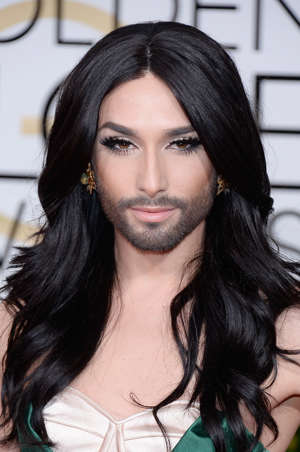 © Getty Conchita Wurst arrives to the 72nd Annual Golden Globe Awards held at the Beverly Hilton Hotel on January 11, 2015. She said: "I hope to encourage (others) and make a step against the stigmatisation of people who through their own behaviour or through no fault of their own were infected with HIV."
She concluded: "To my fans: the information about my hiv status may be new to you - my status is not! I'm well and... I'm stronger, more motivated and liberated than ever. Thank you for your support!"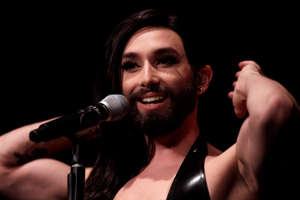 © Getty Conchita Wurst Aids charity the Terrence Higgins Trust praised Wurst's handling of the blackmail attempt, but claimed it proves how much more needs to be done to tackle the stigma surrounding the virus.
Ian Green, chief executive, said: "The decision to talk openly about your HIV status should be a personal one and not taken away or ever, ever used as a threat. Threatening to reveal someone's HIV status, under any circumstances, is entirely wrong.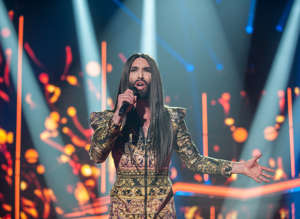 © Getty Conchita Wurst performs on stage for Operacion Triunfo Eurovision contest on January 29, 2018 in Barcelona, Spain. "What other health condition would be used as blackmail against someone? And we know this isn't something which only happens to those in the public eye.
"We applaud Conchita for handling this with such dignity and including in her post that people living with HIV who are on effective treatment, like her, can't pass the virus on."
Never miss an important story, Follow us on Facebook, and on Twitter