Diddy sends fans wild over 'iconic' Instagram with Jay-Z, Beyoncé, Pharell and Mary J Blige

Evening Standard
01/02/2018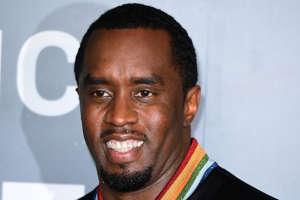 Diddy, or 'Love', has posted a picture to rival Ellen DeGeneres' famous Oscars selfie.
The US rapper gathered together some of the biggest names in music for a night out to celebrate Mary J Blige's star on the Hollywood Walk of Fame and recent Academy Award nomination.
Diddy, real name Sean Combs, shared a group photo of himself with long-term girlfriend Cassie, Blige, DJ Khaled, Pharrell Williams, Nas, Jesse Williams and power couple Beyoncé and Jay-Z.
He captioned the shot: "The family!!! This was at the congratulations dinner for @therealmaryjblige's star on Hollywood Blvd and 2 Oscar nominations!! Congrats Mary!!!"
Fans branded the picture "iconic" and "epic" as they struggled to cope with the amount of "talent" on show.
Others praised Diddy for swerving Photoshop to leave everyone in the group shot after he edited out French Montana from a recent post and famously cropped Kylie and Kendall Jenner out of a Met Gala picture from last year.
One fan commented: "So genuine...so real...so epic...so iconic...so dope...So EVERYTHING! #FrameIt."
Another wrote: "Legends all packed together....IT'S JUST EPIC..congrats MJB."
Others were more concerned with who footed the bill, with one tweeting: "I wonder who picked up the check."
Diddy recently cleared up the confusion around his most recent name change, revealing he is now officially called Love despite adopting the new moniker in November and then claiming days later that he was "only playing".
Speaking on Jimmy Kimmel Live he said: "I never went back to Diddy and I made an edit from Brother Love, since I'm already black, to just Love. The Brother seemed redundant. It's working out great. Who doesn't love Love?
"I've unretracted the retraction," he said. "You can call me by the other names. It's just an evolution of my soul and my vibration.
"I'm Diddy, but during the days that are really, really good, I'm Love – which is all of the time."
Diddy has previously gone by the names Puffy, P Diddy, Puff Daddy.
For more of the most popular News, Sport, Lifestyle & Entertainment on MSN, Follow us on Facebook, and on Twitter