Gigi Hadid feels 'guilt' over privileged background

BANG Showbiz
19/06/2018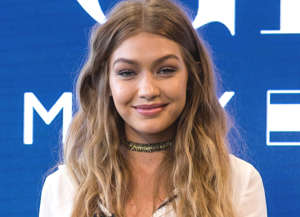 © Associated Press Gigi Hadid feels "big guilt" over her privileged upbringing. Gigi Hadid feels "big guilt" over her privileged upbringing.

The 23-year-old model was born into wealth, as her father Mohamed Hadid is a successful real estate developer and her mother Yolanda Hadid is also a model and starred on 'The Real Housewives of Beverly Hills' before marrying Grammy-winning music producer David Foster - whom she later divorced in 2015 - after splitting from Gigi's father.
And although Gigi - who is the older sibling of models Bella and Anwar Hadid - still worked her way to the top of her fashion career, she can't help but feel "guilty" about her fortunate background.
She said: "I know I come from privilege, so when I started there was this big guilt of privilege, obviously. I've always had this big work ethic, because my parents came from nothing and I worked hard to honour them.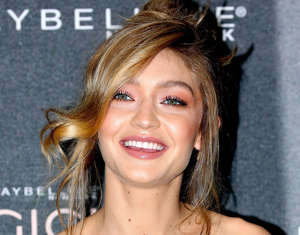 © getty Gigi Hadid "There are so many girls who come [from] all over the world and work their a**es off and send money home to their families like my mother did, and I wanted to stand next to them backstage and for them to look at me and respect me and to know that it's never about me trying to overshadow or take their place. So when I started out I wanted to prove myself so badly that sometimes I would overwork myself."

And whilst she might not need to provide for her family, she still continues to push herself as a model, for the sake of wanting to "better herself".
Speaking to Vogue Australia, she added: "You know that people say I shouldn't be on the runway? I've got a lot better at dealing with that and wanting to better myself. That's my motivation."
© Bang Showbiz Gigi Hadid The blonde beauty's comments come after her mother previously revealed she was "very money-driven" in her career as she was working hard to provide for her mother and brother.
Yolanda said: "I was very money-driven. I come from a very poor family and my dad died when I was seven, I took on this huge responsibility that I was going to provide for my mother and my brother. It wasn't that I had the dream of being a model. I never wore makeup. I didn't even know what Vogue or Cosmo or Elle was because it wasn't part of my life."
Related: Bella and Gigi Hadid 'order takeaway' when hanging out
A special message from MSN:

Nine million people across all age groups and walks of life in Britain are affected by loneliness. We've partnered with giving platform Benevity to raise funds for three charities - Mind, the Campaign to End Loneliness, and Wavelength – to tackle this debilitating and complex issue. You can help make a difference - please donate now.