Keith Urban and Nicole Kidman Team Up for Sweet 'Female' Duet

ETOnline
11/10/2018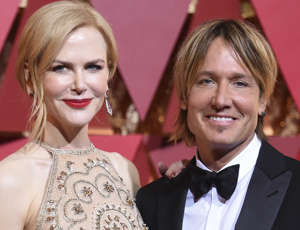 © associated press Keith Urban and Nicole Kidman have teamed up for a sweet duet! Keith Urban and Nicole Kidman have teamed up for a sweet duet!

In honor of International Day of the Girl, the married couple sat together at their piano to sing a beautiful rendition of the country crooner's song, "Female."
Download the Microsoft News app for your Android or iPhone device and get news & live updates on the go.
"Sister, shoulder, daughter, lover, healer, broken halo, mother," the two sang, adorably glancing at each other. "Nature, fire, suit of armor, soul survivor, holy water. Secret keeper, fortune teller, Virgin Mary, scarlet letter."
© Mike Coppola/Getty Images for Lincoln Center Urban shared the video via social media on Thursday, revealing that their two kids, Sunday, 10, and Faith, 7, helped record it!
Declared an international holiday by the United Nations, the observation (also called Day of Girls) supports more opportunity for girls across the globe and increases awareness of gender inequality.

Kidman appears to be getting much more comfortable behind the microphone. When ET spoke with the Big Little Lies star at the American Music Awards last November, she revealed she had "no confidence" about singing backup vocals on "Female."

"No, I don't," the Oscar winner argued in response to her husband saying she has the most beautiful voice in the world. "I went down [to sing vocals] and I did it because he asked me to."
"He knows I have no confidence when it comes to singing," she added. "So I'll sing for him and that's it."
Video: Nicole Kidman Reveals the Secret to Her 12-Year Marriage to Keith Urban: 'Keep Contributing' (People)