Overton and Shenton married in secret after Oscar

Sky News
19/10/2018
Oscar winners Chris Overton and Rachel Shenton have revealed that they married secretly "not that long ago".
The pair, met on the set of Channel 4 soap Hollyoaks in 2010, when Overton played Liam McAllister and Shenton played Mitzeee Minniver.
In March they they won an Academy Award for their short film The Silent Child, which was directed by Overton, while Shenton wrote and starred in it.
Download the all-new Microsoft News app to receive up-to-the minute news from the world's best sources – available now on iOS and Android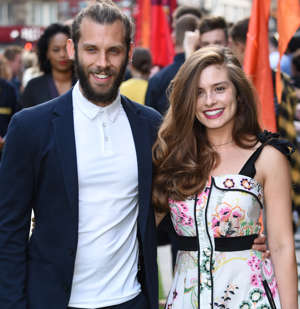 © Shutterstock Chris Overton and Rachel Shenton Shenton, 30, told The Sun Online: "We got married not that long ago in amongst all the madness [of the Oscar win].

"It was a very private event, we wanted to keep it private, but I am so happy though.

"It has been a very good year.
"I don't know what we are going to do next year."
Video: Oscars 2018: Rachel Shenton delivers speech in sign language (Press Association)
"But it has certainly changed us creatively in terms of what we want to do and the meetings we've found ourselves in and doors that have been opened.
"Both sides of the pond we've had great meetings and we are just very excited for the next projects and things."
Gallery: Celebrity romances, engagements and weddings of 2018 (Picture Services)