Paddy McGuinness and Nicole Appleton 'unfollow each other on social media' after being spotted on night out together

Evening Standard
13/02/2018
Paddy McGuinness and Nicole Appleton appear to have unfollowed each other on social media after being spotted out together on Friday night.
McGuinness' wife Christine shared a Twitter post about "deserving better" after photos of the pair emerged on Monday.
According to reports, the Canadian singer had liked over 124 of McGuinness' posts on Instagram while their public tweet exchanges were seen by millions on the site.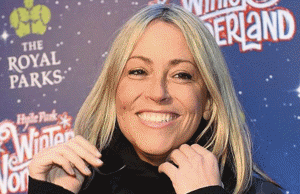 But now it has been claimed that the pair have stopped following one another on the picture-sharing app while McGuinness, 44, has apparently culled Appleton from his Twitter timeline. 

However, their Twitter conversations have not been deleted with one from November 2017 reading "Morning! Whatever your preference have a peaceful All Saints Day from the McGuinty's. #AllSaintsDay."
Thanks!☺️🙌🏻✨✨✨✨X

— Nicole Appleton (@Nicole_Appleton)

1 November 2017
To the joke, Appleton replied "thanks" with a string of star emojis and an "x".
The McGuinness' are yet to address any or the rumours but a series of cryptic posts have led to yet more intrigue. On Sunday, Christine shared a deep post on Instagram about "everything happening for a reason".
It read: "I believe everything happens for a reason. People change so you can learn to let go, things go wrong so you can appreciate them when they're right.

"You believe lies so that you will eventually learn to trust no one but yourself, and sometimes good things fall apart so better things can fall together."
The 29-year-old then tweeted: "When you realise you deserve so much more... that's not a bad thing," with a diamond emoji. 
When you realise you deserve so much more.. that's not a bad thing 💎

— Christine McGuinness (@MrsCMcGuinness) February 11, 2018
Standard Online have contacted representatives for McGuinness and Appleton for comment.