Sam Smith reveals he had liposuction at the age of 12 in candid interview with Jameela Jamil

The Independent
15/03/2019
Sam Smith has revealed he had liposuction at the age of 12 in a video interview that aired on Instagram TV on Friday.
Speaking to Jameela Jamil as part of the actor's new body positivity series, "I Weigh Interviews" on Friday, the award-winning singer recalled feeling deeply insecure about his looks as a child.
"When I was a kid, I was chubby," he told Jamil, revealing that he has struggled with body image issues his "whole life".
"I was so self conscious that it was affecting my mood and life everyday," Smith said of his childhood, explaining how a doctor told him he was holding excess amounts of oestrogen in his chest. "I had breasts", he added.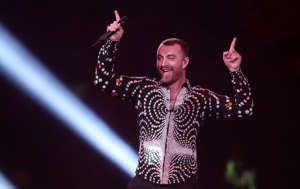 "I had liposuction when I was 12 years old," the "Pray" singer said. "That's a big thing."
At the time, Smith explained he felt "really happy" about having had the surgery.
While it's rarely available on the NHS, the organisation's website explains that liposuction involves "sucking out small areas of fat that are hard to lose through exercise and a healthy diet". It can be carried out on various areas of the body, including the thighs, hips and buttocks.
"The aim is to alter body shape," the NHS adds, "and the results are generally long-lasting, providing you maintain a healthy weight."
In the UK, surgeons can only conduct cosmetic procedures on teenagers and children below the age of 16 with parental consent. But cosmetic surgeon Dr Ash Mosahebi explains that there are certain requirements surrounding this.
"Generally, we wouldn't conduct pure cosmetic surgery (i.e. to alter someone's appearance for aesthetic purposes) on anyone under the age of 18 because the body hasn't fully developed before then," he tells The Independent. "But in cases where this does happen, it's usually classed as reconstructive surgery, which we'd carry out to rectify a congenital issue such as having a very prominent ear."
Mosahebi added that in Smith's case, he might've been suffering from a condition known as Gynecomastia, which is when someone has excess breast tissue due to a hormonal imbalance.
While this is a condition that he says can be treated with liposuction, Mosahebi explained that this wouldn't usually be conducted until someone reaches the age of 18.
In the interview, the singer said the surgery "didn't really change anything" in his ongoing weight battle.

"I think I put the weight back on in two weeks because I hadn't figured out my relationship with food."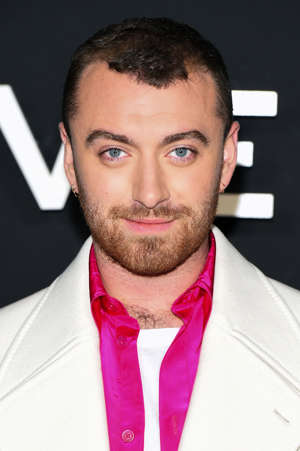 Earlier in the interview, Smith touched on the way he feels men address body image issues.
"Guys don't speak about this that much," he told the Good Place actor.
"Men aren't supposed to cry or be emotional," Smith said, adding that a reluctance to address physical insecurities is part of the "toxic masculinity conversation".
"It doesn't feel manly does it to talk about how I feel in my body every day, but that's what I'm trying to fight against I guess."
Smith has spoken out about his issues with body image in the past. In February, he posted a topless photograph of himself on Instagram sharing details of the "body trauma" he has suffered.
"In the past if I have ever done a photo shoot with so much as a t-shirt on, I have starved myself for weeks in advance and then picked and prodded at every picture and then normally taken the picture down," he told his 11.7m followers.
Related: 50 celebrity couples with huge age differences between them [INSIDER]