'Casino Royale's Eva Green Argues Against Having A Female "Jane" Bond

Esquire (UK)
6 days ago
Speculation continues to rage over who will replace Daniel Craig after Bond 25, with some suggesting that the time is right for a gender-swap.
Idris Elba has been a proponent of the move, posing the question "Why not?" to Vulture last year. Producer Barbara Broccoli isn't so keen, telling the Guardian, "He's a male character. He was written as a male and I think he'll probably stay as a male."
Now Eva Green, who starred alongside Daniel Craig in Casino Royale, has backed Broccoli's position on the matter.
"I'm for women, but I really think James Bond should remain a man. It doesn't make sense for him to be a woman," Green said at the premiere of Dumbo.
"Women can play different types of characters, be in action movies and be superheroes, but James Bond should always be a man and not be Jane Bond. There is history with the character that should continue. He should be played by a man."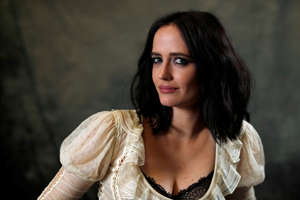 Bookmakers don't see the character swapping genders any time soon, placing Tom Hiddleston, Richard Madden and Tom Hardy as the most likely successors. There's a lot of time for that to change, however, with Peaky Blinders star Cillian Murphy's odds shooting up last week after a surge of bets.
Note: we earn a commission for products purchased through some of the links in this story.
Related: These Behind-The-Scenes Photos Show James Bond As You Rarely See Him [Esquire UK]