Cats, the movie: why it'll be even more bizarre than the musical

The Telegraph
11/02/2019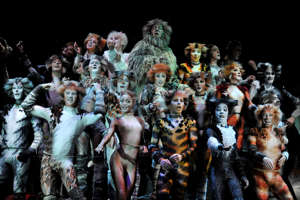 Artists of the company in Andrew Lloyd Webber's Cats directed by Trevor Nunn at the London Palladium. (Photo by robbie jack/Corbis via Getty Images) "Cats has no plot, no book, no real story line; it is simply an arrangement of 20 of Eliot's Old Possum poems for dancers and orchestra", explained Playbill upon the 1982 arrival of Andrew Lloyd Webber's musical on Broadway. Nearly 40 years on, this remains a deceptively clear summary of one of theatre's strangest – and most successful – musicals.
When news of a new film adaptation of Cats broke in 2016, most wondered just how it would work. This wasn't the first time there had been skepticism as to how a narrative based on a handful of poems about anthropomorphised cats could translate to worthwhile entertainment – as Lloyd Webber told The Telegraph in 2014, many people thought he was crazy.
It's official! The film adaptation of CATS, directed by Tom Hooper, is set to release on Friday, December 20, 2019. https://t.co/aPkRzyNKhA #TeamALW

— Andrew Lloyd Webber (@OfficialALW) August 31, 2018
But what has made the film's premise even more bizarre is the casting, which is both high-profile and wildly eclectic. Add to the mix a prominent director with a reputation for overblown musical movies and major production heavyweights such as Steven Spielberg, and the Cats movie only seems more baffling.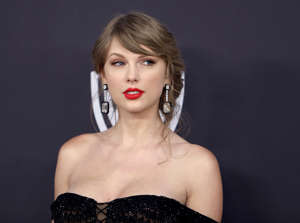 © Matt Sayles/Invision/AP FILE - In this Jan. 6, 2019 file photo, Taylor Swift arrives at the InStyle and Warner Bros. Golden Globes afterparty at the Beverly Hilton Hotel in Beverly Hills, Calif. The man who broke into Swift's New York City townhouse and took a nap has been sentenced to six months in jail. The New York Post's Page Six reports that 22-year-old Roger Alvarado, of Homestead, Fla., was sentenced Tuesday, Feb. 5, 2019, after pleading guilty to criminal contempt and attempted burglary. (Photo by Matt Sayles/Invision/AP, File) So far, the cast consists of Taylor Swift (Bombalurina, a flirtatious cat); Oscar-winner Jennifer Hudson as Grizabella, taking on the musical's hit song Memory; British stage stalwart Ian McKellen will play Gus the Theatre Cat while Idris Elba will take on the dapper Macavity (who is introduced by Swift's Bombalurina).
James Corden has been cast as the debonair Bustopher Jones while hip-thrusting R'n'B singer Jason Derulo takes on Rum Tum Tugger. Rebel Wilson, of Pitch Perfect fame, will be donning a leotard to play Jennyanydots. Dance fans have been buoyed by the casting of Royal Ballet stars Francesca Hayward and Eric Underwood, as well as French identical dance darlings Les Twins.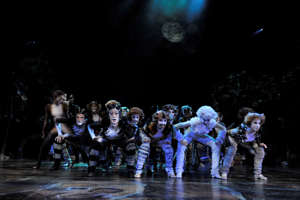 Artists of the company in Andrew Lloyd Webber's Cats directed by Trevor Nunn at the London Palladium. (Photo by robbie jack/Corbis via Getty Images) Finally, decades after an injury saw her pull out of the original, Judi Dench is getting her Cats debut as the decisive Deuteronomy.
Scant details have been released about the film, which is currently being made in Leavesden Studios. But for context, it's worth remembering how the musical came about. In 1980, Lloyd Webber ran a festival at his home in Berkshire and programmed a string of songs that set the whimsical poems of T S Eliot's Old Possum's Book of Practical Cats to music.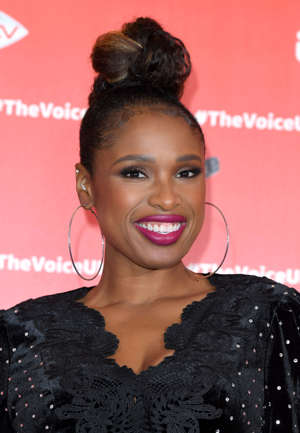 © 2019 Karwai Tang LONDON, ENGLAND - JANUARY 03: Jennifer Hudson attends The Voice UK 2019 launch at W Hotel, Leicester Sq on January 3, 2019 in London, England. (Photo by Karwai Tang/WireImage) Sitting, charmed, in the audience was Valerie, Eliot's widow. She offered up other, unpublished feline-based writing by Eliot and this was enough for Lloyd Webber to build a musical from. The only catch? The Eliot estate insisted that the script must consist of Eliot's original verse.
It seems that the Eliot estate have shifted on their remit for the film adaptation: the script has been written by Billy Elliot writer Lee Hall and Tom Hooper, famed for the divisive film adaptation of Les Miserables, who will apply his Oscar-winning direction to Cats. Lloyd Webber has also composed a new song for Hayward's white kitten Victoria to sing.
The given premise, however, remains the same as that of the musical: "Over a single night, a tribe of cats called the Jellicles make what is known as 'the Jellicle choice' and decide which cat will ascend to the Heaviside Layer and come back to a new life." As Corden explained to Ellen Degeneres: "It's still people being cats."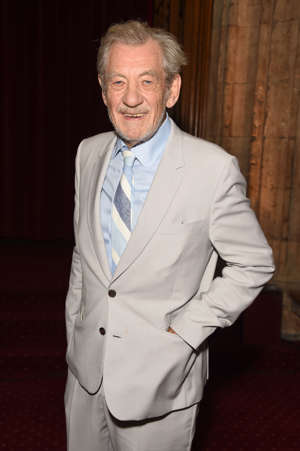 © 2018 David M. Benett LONDON, ENGLAND - OCTOBER 14: Sir Ian McKellen attends The UK Theatre Awards 2018 at The Guildhall on October 14, 2018 in London, England. (Photo by David M. Benett/Dave Benett/Getty Images) But in what capacity? Hooper is said to be using "astonishing new technology to transform his cast members", which sounds vaguely hazardous. It's expected that CGI will be combined with the kind of practical make-up worn for the Cats musical, but we might have a Mogwli-style re-hash of motion-capture famous cat faces, which is more concerning. 
The musical's plot, if you can call it that, leans on Grizabella the Glamour Cat, a poem that remained unpublished after Eliot thought it too sad to add to the children's compendium. Eliot's verse described a cat who had fallen from grace and now "haunted many a low resort", inspiring a local postman to sigh: "You'd really ha' thought she'd out to be dead".
This, which Webber combined with references from Eliot's poem Rhapsody on a Windy Night, led to the creation of Grizabella and Memory, the musical's flagship ballad. Webber took further inspiration from a line in Eliot's other unpublished work which read that the cats go "up up up to the Heaviside Layer", a reference to a layer of the atmosphere discovered by a contemporary of Eliot's, Oliver Heaviside.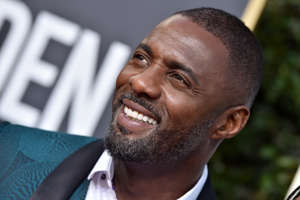 © 2019 Axelle/Bauer-Griffin BEVERLY HILLS, CA - JANUARY 06: Idris Elba attends the 76th Annual Golden Globe Awards at The Beverly Hilton Hotel on January 6, 2019 in Beverly Hills, California. (Photo by Axelle/Bauer-Griffin/FilmMagic) What managed to transform this admittedly thin concept into a runaway stage success was the strength of Cats' choreography and ambitious staging. Gillian Lynne, who died last year, made her name with spellbinding routines that spanned styles from tap to ballet and were so vigorous that those in the cast began talking about "the Cats diet".
The movie's cast have been put through similarly tough paces, by the sounds of things, with rehearsals taking place since September. A casting call for an unspecified female role specified dance skills: "Please note that the role requires a very high standard of singing and contemporary dance technique."  
The reasoning behind the rest of the casting largely remains a mystery – aside from the fact everyone is very famous. Swift was brought in because, to quote Lloyd Webber, "well, basically, Tom Hooper thought it was a really good idea, and of course, she loves cats." The composer admitted that he was yet to meet the pop star, in spite of rehearsals already being underway.
"Scheduling conflicts" have seen several major names drop out of the project, including choreographer Wayne McGregor, Rihanna and Anne Hathaway.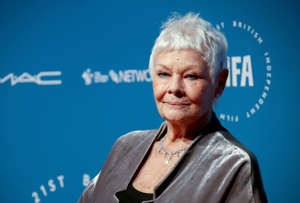 © 2018 Mike Marsland LONDON, ENGLAND - DECEMBER 02: Dame Judi Dench attends the 21st British Independent Film Awards at Old Billingsgate on December 2, 2018 in London, England. (Photo by Mike Marsland/Mike Marsland/WireImage) Filming began in December and, aside from Corden's scarcely jaw-dropping revelation, none of the cast or crew involved have divulged anything about the making of the film.
The intrigue can only add to the film's potential for success. As the New York Times sniffed, Cats' lack of sense gave it wide appeal: "Families could go; tourists could go; non-English-speakers could get the point." During the Eighties, the musical was so popular that it inspired jokes such as "it was said that the worst thing about having a mistress is you had to see Cats twice."
Universal Pictures, who are distributing the film, are no doubt cheered by the recent triumph of movie musicals. While The Greatest Showman endured a lacklustre opening, it went on to become one of the most surprising sleeper hits in recent years, becoming the third highest-grossing musical in America and taking $435 million at the global box office.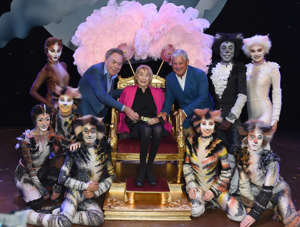 © 2018 David M. Benett LONDON, ENGLAND - JUNE 22: (L-R) Andrew Lloyd Webber, Dame Gillian Lynne and Cameron Mackintosh with 'CATS' cast members attend the renaming of the New London Theatre to the Gillian Lynne Theatre on June 22, 2018 in London, England. (Photo by David M. Benett/Dave Benett/Getty Images for the Gillian Lynne Theatre) Mamma Mia: Here We Go Again, A Star is Born and Bohemian Rhapsody continued to prove that cinema-goers were prepared to make a song and dance over movie musicals, with the latter defying a lukewarm critical response to earn Golden Globe recognition and $844.4 million internationally – and that's weeks before we learn if it will win at the Oscars.
While the premise and casting of Cats is bewildering, it's also intriguing. There, surely, has to be entertainment in seeing Dench banish Hudson into a new existence on a giant tyre, let alone the prospect of Jason Derulo in whiskers. Cats isn't released until December 20 (the same date as Star Wars IX, it should be pointed out), and with filming finishing in March, fans will have to rely on trailers and photographs to find out more. What's certain is that, in this case at least, curiosity won't kill the cat.
Gallery: A Brief History of Taylor Swift's Acting Career [POPSUGAR]