Lady and the Tramp: Disney releases first photograph of live-action remake

The Independent
4 days ago
© Provided by Independent Digital News & Media Limited Disney has unveiled the first look at their forthcoming live-action remake of Lady and the Tramp, which will feature real dogs in the starring roles.
Appearing on the cover of Disney Twenty Three magazine, sent out to members of the Disney fan club, are Monte and Rose, rescue dogs plucked from obscurity to headline the movie.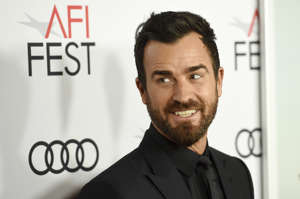 © AP They will be voiced by Justin Theroux and Tessa Thompson, though it is currently unknown whether the dog's mouths will be animated using CGI, or whether the pair will voice the dog's inner thoughts.

The entire cast of dogs appearing in the film were rescued from shelters and adopted by cast and crew upon completion of filming.
Theroux and Thompson have been joined by an all-star cast of actors also lending their voices, including Janelle Monae, Ashley Jensen, Benedict Wong and Sam Elliott.
Monae has also contributed three original songs to the film, including a far less racist version of the notorious "Siamese Cat Song" from the original movie.
Unlike Disney's recent live-action or photo-realistic remakes, including Aladdin, The Lion King and Beauty and the Beast, the new Lady and the Tramp will only be released on their forthcoming streaming platform Disney+, where it will be available upon the platform's launch on 12 November.
Gallery: Every Disney movie remake, ranked (INSIDER)
Explore the issues faced by the UK's most vulnerable children and young people this summer and discover what you can do to help.