The Nun trailer: First look at Conjuring prequel goes straight for the jump scare

The Independent
13/06/2018
© Provided by The Independent The Conjuring universe expands once more.

Following 2014's Annabelle and its sequel Annabelle: Creation, Warner Bros. now looks to another side character from the adventures of Ed (Patrick Wilson) and Lorraine Warren (Vera Farmiga), as represented in James Wan's 2016 sequel The Conjuring 2.
Taissa Farmiga (younger sister of Vera) stars as Sister Irene, a young novitiate who is sent by the Vatican, alongside a nun (Charlotte Hope) and a Catholic priest (Demián Bichir), to investigate the mysterious suicide of a nun at a Romanian monastery. 

Soon a connection emerges to the demon Valak (Bonnie Aarons), who later came to haunt Lorraine Warren, herself a devout Catholic.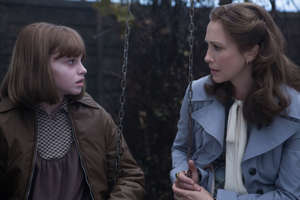 © Shutterstock Sterling Jerins and Vera Farmiga in The Conjuring 2. The film is directed by The Hallow's Corin Hardy, with a script by Wan and Annabelle writer Gary Dauberman. It also stars Ingrid Bisu, Jonas Bloquet, Jonny Coyne, Mark Steger and Sandra Teles. 

The Nun hits UK cinemas on 7 September. 
Related: 56 must-watch horror movies (Provider: Yardbarker)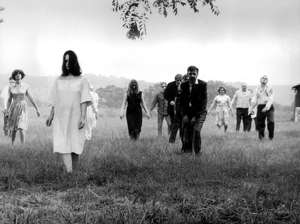 A special message from MSN:
Nine million people across all age groups and walks of life in Britain are affected by loneliness. We've partnered with giving platform Benevity to raise funds for three charities - Mind, the Campaign to End Loneliness, and Wavelength – to tackle this debilitating and complex issue. You can help make a difference - please donate now.