Why Avengers: Endgame made THAT Captain Marvel choice
Digital Spy (UK)
15/05/2019
Captain Marvel is undoubtedly the most powerful superhero in the MCU – so much so, in fact, that she was presented as the potential saviour thanks to that emergency pager during the dire ending of Avengers: Infinity War.
So some fans were left asking themselves why didn't she have a bigger part to play in Endgame, as she spent most of the movie in another part of the universe.
In a recent interview with Empire, the directors behind the last two Avengers movies sat down and explained their thinking when it came to Carol Danvers' role.
Video: 'Avengers' and 'Spider-Man' face off for best movie at MTV Awards (Cover Video)
"It was a story about the original six," Joe Russo said. "That was the focus of the film, to conclude a 10-year saga about those characters. And Carol's a fairly new character.
© Marvel Studios Captain Marvel, Avengers: Endgame "[Captain Marvel] had no depth of relationship with those other characters, which on one side is an opportunity, but also – when you have a story that's this size – you have to work with an economy of storytelling in order to maximise the journey in the movie," Anthony Russo added.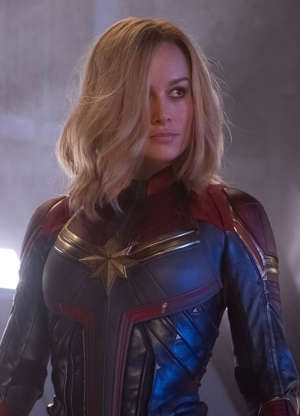 "Because Carol was starting from scratch with everybody else, you needed to do more work on a storytelling level."
Gallery: Ranked: The best and worst movies in the Marvel Cinematic Universe (USA TODAY)
It also gave the Russo brothers a chance to show the true scope of the MCU – that there are other planets out there that need superhero protection, and not just Earth.
"We love this idea that there are thousands of stories going on, and Carol, because of her abilities, is constantly in demand," Joe Russo said.
We guess that makes sense – they've just left us wanting more girl power from Carol Danvers. Bring it on.
MSN UK are Empowering Happiness for mental health awareness month. Find out more about our campaign and the charities working to stop people falling into crisis here.