Ed Sheeran stops concert to help fan with perfect proposal to his girlfriend

Evening Standard
20/11/2018
Watch: Ed Sheeran stops performance for propsing man [The Evening Standard]
Ed Sheeran played Cupid by stopping his concert in a bid to help a man propose to his girlfriend.
The Shape of You singer was in the middle of singing his hit Perfect during an intimate show on Monday night when the man dropped to his knee in front of everyone.
Download the Microsoft News app for your Android or iPhone device and get news & live updates on the go.
Sheeran told the crowd: "Two seconds, can everyone just be quiet so this man can ask a question?"
An excited fan shouted: "He's not is he?!"
The 27-year-old then quips: "Oh he is. He is."
The man proposing is believed to be Matthew Reed, a Bedford care-worker, who then asked his girlfriend Rebecca to be his wife after four-years together.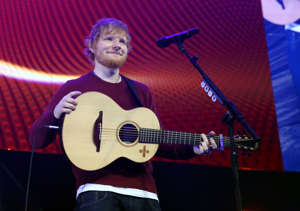 A shocked Rebecca responded quickly with a "yes" and was met with a loud applause as Sheeran continued his way through the song.
The adorable video comes months after Sheeran appeared to confirm he had tied the knot in secret to long-term girlfriend Cherry Seaborn seven months after announcing his engagement.
Speaking to Access a reporter asked him: "Tell me about the wedding details, have you picked a date? Do you know where? Do you know when yet?"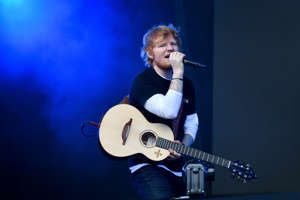 Sheeran looked coy and remained quiet before simply pointing to a silver band on his wedding finger.
Clearly shocked, the reporter asked how he "managed that".
The notoriously private singer replied: "I never do anything too public anyway."
Related: Musicians who walked off stage for weird reasons [StarsInsider]