Brad Pitt swaps details with other drivers after three-car crash in LA

Evening Standard
08/02/2018
© Provided by Evening Standard Limited Brad Pitt was involved in a three-car incident in Los Angeles earlier this week.
The A-list actor reportedly crashed his Tesla into a Nissan which then hit a Kia, but none of the drivers were hurt.
Pitt was spotted swapping details with the drivers of the other vehicles shortly after the incident.
He also snapped several pictures of the damage himself, crouching down to ensure that he got the right angle.
All cars were able drive off after the collision, indicating that it wasn't serious.
Pitt is currently in the process of divorcing wife Angelina Jolie, with whom he shares six children, Maddox, 16, Pax, 14, Zahara, 12, Shiloh, 11, and twins Knox and Vivienne, 9.
The couple split in 2016 after two years of marriage and have recently been granted an extension from the divorce court to give them more time to work out custody of their children privately.
Speaking in September last year, Jolie admitted that the split had been "painful".
"None of it's easy. It's very, very difficult, a very painful situation, and I just want my family healthy," she told the New York Times.
Divorce proceedings between Pitt and Jolie are said to have become more amiable in recent months and it was rumoured that the couple could be reconciling.
However, sources told The Blast that reports of a reunion "couldn't be further from the truth".
Celebrities who look alike (GES)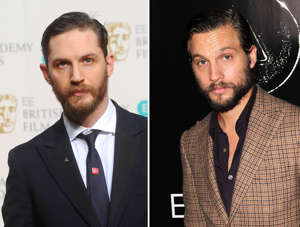 For more of the most popular News, Sport, Lifestyle & Entertainment on MSN, Follow us on Facebook, and on Twitter